MANIMAL (SWE) – Purgatorio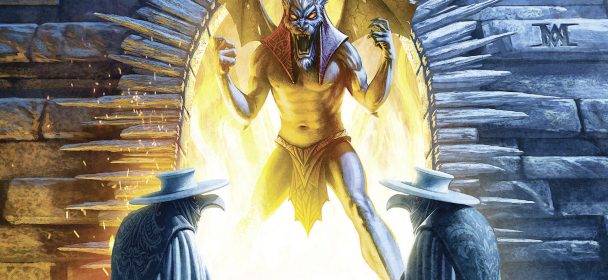 Die Schweden bieten auch auf ihrem 3. Langdreher, zuverlässig solide Kost, die hauptsächlich nach Power Metal schmeckt, aber mit ein paar Prisen Heavy Metal und NWOBHM gewürzt wurde, und dadurch mehr Abwechslung bietet, als ich erwartet habe. Ja, das Album schwimmt ein bißchen im Fahrwasser von Judas Priest, Gamma Ray, und wie sie alle heißen, doch Story und Frische sowie die ganz eigene Note, machen das Album hörenswert, bereiten ein nicht langweilendes Hörvergnügen.
Fazit: Metal wird niemals aussterben, es gibt viel zu viele Musik-Enthusiasten wie zum Beispiel Manimal, die den Markt auffüllen, Fußstapfen ausfüllen und das alles auch noch mit der nötigen Liebe zu Details, die einige ältere Mitstreiter, im Laufe der Zeit abgelegt haben. "Purgatorio" ist von der ersten bis zur letzten Note, ein kurzweiliges und Spaß bereitendes Album. Noch kein Chartbreaker, aber eingängig genug, um bei Metalheads punkten zu können.
Tracklist:
1. Black Plague
2. Purgatorio
3. Manimalized
4. Spreading The Dread
5. Traitor
6. Behind Enemy Lines
7. Denial
8. Edge Of Darkness
9. The Fear Within
Line-Up:
Samuel Nyman -Vocals
Henrik Stenroos – Guitar
Kenny Boufadene – Bass
André Holmqvist – Drums
VÖ: 07-09-2018
Label: AFM Records
Spielzeit: 42:01 Min.
Herkunft: Schweden
Genre: Metal, Power Metal, Heavy Metal, NWOBHM
Internet:
FB – https://www.facebook.com/manimalofficial/
Youtube:
Ähnliche Artikel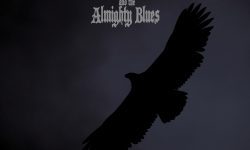 2015 erschien das sebstbetitelte Debüt der Norweger, 2017 legten sie mit "II" nach und nun wurden alle Trademarks der ersten
Weiterlesen