LESOIR (NL) – Latitude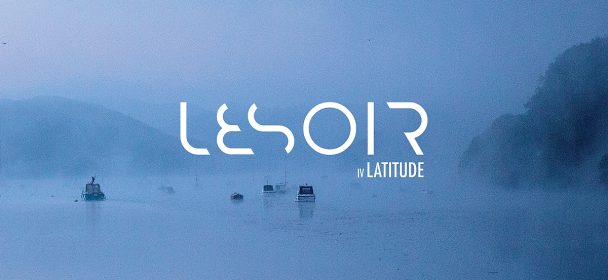 Die holländischen Art / Prog "Rocker" LESOIR legten dieser Tage ihr bereits 4. Album vor, muß aber gestehen, zum ersten Mal von der Band zu hören. Leider! "Latitude" ist kein Album für nebenher: das ist Musik zum genießen, zum träumen, zum verarbeiten des Alltags, zum hineintauchen, ohne jedoch hier und da auch durch harte Gitarren mal aus der verträumten Li-La-Laune-Welt gerissen zu werden. Eine gewisse musikalische Nähe zu den progressiv-sphärischen Momenten von The Gathering ist nicht zu verleugnen, doch klingt das Gesamtwerk eher fragil, trotz der einen und anderen Kante durch beinahe metallische Gitarreneinsätze. Durch die Engelsstimmen halten die Melodien den sphärischen Moment und so rutscht "Latitude" zu keiner Zeit auf die metallische Schiene. Es ist und bleibt Art Rock / Progressive Rock der das Rad nicht neu erfindet aber in dem Fall mal wieder ordentlich dran dreht.
Fazit: Ein herrlischer Soundtrack für entspannte Sommerabende / kuschelige Herbstmomente mit Blick auf Umwelt oder gar geschlossenen Augen um mit Kopfhörer die ganze Vielfalt der Songs aufnehmen und verarbeiten zu können. Sobald die Augen geschlossen sind, fangen die Pinsel der Fantasie an, Bilder zu malen…Die größtenteils einfache Weise der Songs mit den auch dramatisch ausufernden Momenten hinterlässt oft das Gefühl wirklich einen Soundtrack zu hören oder einem Theaterstück / Musical beizuwohnen. Ein Album, das Freunde entspannter, sphärischer, progressiver Musik unbedingt kennen sollten. Alle Daumen hoch!!!
Tracklist:
01. Modern Goddess
02. In The Game
03. Icon
04. In Their Eyes
05. Gone And Forgotten
06. Eden´s Garden
07. Zeros And Ones
08. Kissed By Sunlight
09. Cheap Trade
10. Comforting Rain
11. Latitude
12. Faith Is
13. Cradle Song
Line-Up:
Maartje Meessen – Vocals, Flute, Piano
Ingo Dassen – Guitar
Eleen Bartholomeus – Vocals, Guitar, Keyboards, Percussion
Ingo Jetten – Bass
Bob van Heumen – Drums
VÖ: 17.11.2017
Label: Gentle Art Of Music
Spielzeit: 61:59 Min.
Herkunft: Holland
Genre: Rock, Progressive, Art Rock
Internet:
FB – https://www.facebook.com/lesoir.band/
Youtube:
Ähnliche Artikel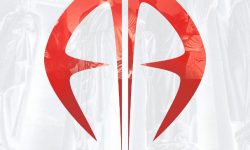 Die Melbourne Thrasher schlagen nach ihrem famosen Debüt "Allianve Of Thieves", erschienen 2016, zurück. Bereits das Debüt konnte mit seiner
Weiterlesen