IQ (UK) – Scrape Across The Sky (DVD/Blu-ray)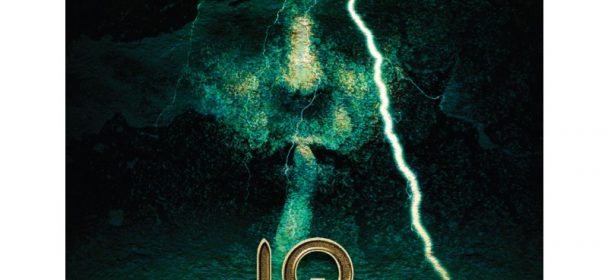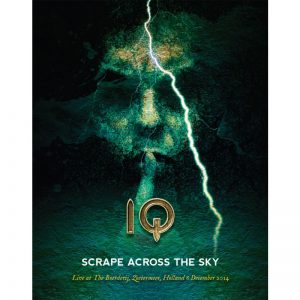 Was soll man über eine DVD bzw. Blu-ray schreiben von der lediglich der Ton in Stereo vorliegt ? Auf das eigentlich wichtigste einer DVD bzw. Blu-ray einzugehen ist so natürlich unmöglich. Deshalb kann hier auch nur ein kurzes Statement zur Songauswahl getroffen werden. Mehr geht nicht.
Die Show wurde im Dezember 2014 im niederländischen Borederij während der "Road Of Bones" Tour mitgeschnitten. Die Band präsentierte hier das Album in seiner kompletten Länge, zumindest die erste CD. Angereichert wurde das Ganze mit Songs aus dem langen Schaffen der Band. Über die spielerischen Qualitäten muss man sicherlich nichts mehr sagen, denn die stehen für sich.
Da ja, wie bereits geschrieben, weder über den Sound noch über das Bild etwas geschrieben werden kann, solltet ihr euchbei Interesse das Teil, so denn möglich, beim Händler eures Vertrauens einmal zu Gemüte führen.
Fazit: ?
Intro
Awake And Nervous
The Darkest Hour
From The Outside
In The Road Of Bones
Frequency
Without Walls
Ocean
Leap of Faith
Until The End
Outer Limits
The Seventh House
Ten Million Demons
Widow's Peak
Extras:
– The Encores' from the Borederij Gig
– "Until The End" Video From Lorelei 2014
– The Projections
– The Art Of Bones
Label: EarMusic
VÖ: 20.01.2017
Laufzeit: 150 Min.
Bildformat: 16:9
Ton: Dolby Digital 2.0 & DTS 5.1
Herkunft: England
Stil: Neo Prog
Webseite: http://www.iq-hq.co.uk/
Ähnliche Artikel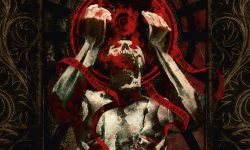 Während die von Sänger Jake E (ex-AMARANTHE) und Gitarrist Jesper Strömblad (ex-IN FLAMES) gegründete Band CYHRA anfänglich noch Ähnlichkeit zu
Weiterlesen