Enemy Inside (D) – Phoenix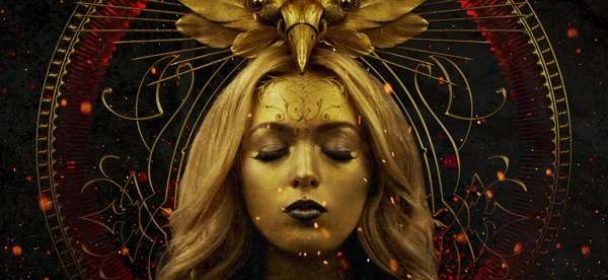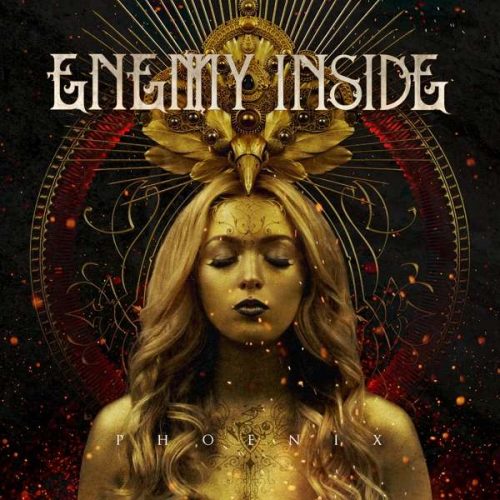 Gerade erst im letzten Jahr gegründet, legt die Band aus Aschaffenburg bereits ihr Debüt vor. Musikalisch bewegt sich die Band irgendwo zwischen Evanescence und Lacuna Coil, greift dabei tief in die Dark Metal Kiste.
Aushängeschild und Mitgründerin Nastassja Giulia legt dabei mit ihrer amtlichen Stimme die Basis für die Songs, die trotz Einsatz von Keyboards nie zu sehr verwässert sind und genug Aggression und Düsternis in sich bergen. Neben Nastassja ist das weitere Gründungsmitglied der ehemalige Mystic Prophecy Gitarrist Evan K., der mit seinen amtlichen Riffs ungemein zur Power des Albums beiträgt. Mit ordentlich Druck und vor allem eingängigen Chören könnte die Band durchaus bereits mit diesem Album richtig durchstarten. Das Zeug hat die Band auf jeden Fall. Hört euch Songs wie das wuchtige Titelstück oder "Doorway To Salvation" mit Gast Georg Neuhauser (Serenity) an. Songs, die genau das widerspiegeln, was die Band von Anfang an wollte. Musik mit Wiedererkennungswert, Eigenständigkeit, Dramatik, Düsternis und einem ausgewogenen Verhältnis zur Melodie. Wenn ihr euch an den oben genannten Bands satt gehört habt, wartet hier ein kleiner Leckerbissen darauf, von euch entdeckt zu werden.
Fazit: Herrliche Gothic-Atmosphäre mit brachialen Riffs und der engelsgleichen Stimme.
Falling Away
Bleeding Out
Phoenix
Lullaby
Doorway To Salvation (Feat. Georg Neuhauser)
Angel's Suicide
Death Of Me
Oblivion
Halo
Dark Skies
Summer Son (Texas Cover)
Doorway To Salvation (Bonus Track)
Label: Rock Of Angels Records
VÖ: 28.09.2018
Laufzeit: 49:56 Min.
Herkunft: Deutschland
Stil: Modern Dark Metal
Webseite: www.enemy-inside.com
Facebook: https://de-de.facebook.com/WeAreEnemyInside/
Ähnliche Artikel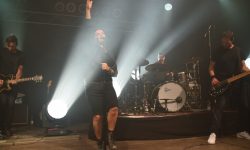 Gefühlt sind Die Happy jedes Jahr um diese Zeit auf Tour und somit auch im Musikzentrum zu Hannover. Letztes Jahr
Weiterlesen