DEE SNIDER (USA) – Sick Mutha F**kers (Live In The USA)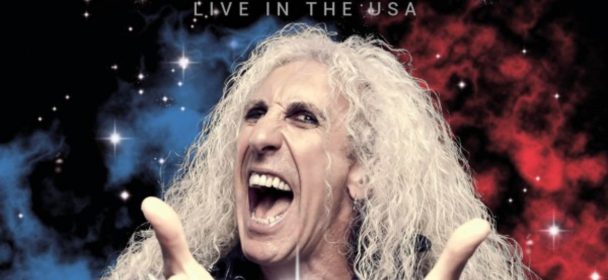 Dee Snider sollte allen Rockern und Metalheads ein Begriff sein, vllt. sogar der Inbegriff für straighten, aber doch bunten und lauten "direct-in-your-face" Metal, amerikanischer Art, mit Show-Elementen und einer Attitüde, wie sie heute nur von sehr wenigen sog. Rampensäuen überzeugend rübergebracht wird. Twisted Sister waren der Beweis dafür, dass laute Rebellion auch beinahe familiengerecht metallisch vorgesetzt werden kann. Wie sonst ist der Erfolg der verdrehten Schwestern zu erklären? Kurz gesagt, sein Status ist: Ikone. Dee war aber schon immer sehr umtriebig und hat auch nebenbei seine Solo-Karriere in alle Richtungen vorangetrieben. Ob nun musikalisch (z.B. "Widowmaker") oder im Filmbusiness (z.B. "Strangeland")…oder legt sich mit der berühmt-berüchtigten PMRC an. Er warf immer die nötige Portion Enthusiasmus und Ehrgeiz rein, damit nix floppte oder enttäuschte. Nun erscheint "Sick Mutha F**ckers – Live In The USA", eine Show aus dem Jahr 1995, aufgenommen während der SMF US-Tour, bzw. erscheint es wieder! 2001, bzw. zum 1. Mal 1997, wurde es bereits unter dem Titel "Twisted Forever – A Tribute To Twisted Sister" veröffentlicht. Authentischer Live-Sound, eine äußerst tighte Backgroundband und ein Dee Snider in wunderbarer Verfassung, sowie die eine und andere kl. Überraschung in der Setlist, ist der Opener "What Do You Know (Sure Can Hurt You)" doch schon eher eine Live-Rarität.
Fazit: Wenn man außer Acht lässt, dass Dee das einzige Original-Twisted Sister Mitglied an dem Abend war, kann man das problemlos als feines Live-Best-Of Programm abfeiern, welches alle Beteiligten in Bestform zeigt. Achja, zeigen; sehr sehr schade, dass man diesen Live-Knüller nicht mitgefilmt hat… Und was auch ein klein wenig schade ist, ist die Tatsache, dass das "Come Out And Play" Album, mit nur einem 4-Song Medley bedacht wurde. Ansonsten platzt das Album vor lauter Twisted Sister Hits, die wirklich jedermann / jedefrau, mitsingen kann! Das Remastering, hat das Live-Feeling nicht weiter verfälscht, der Sound liegt noch sehr natürlich nah am Original-Release von 2001 (bzw. wohl bereits 1997). Wer es nicht hat oder kennt: kann man getrost eintüten, hört man garantiert immer wieder!
Setlist:
01 – What You Don´t Know (Sure Can Hurt You)
02 – The Kids Are Back
03 – Stay Hungry
04 – Destroyer
05 – I Am (I´m Me)
06 – You Can´t Stop Rock´n´Roll
07 – Medley
08 – We´re Gonna Make It
09 – I Wanna Rock
10 – Wake Up (The Sleeping Giant)
11 – Burn In Hell
12 – Shoot ´Em Down
13 – Under The Blade
14 – We´re Not Gonna Take It
15 – The Price
16 – S.M.F.
Line-Up:
Dee Snider / Vocals
Spike / Lead Guitars
Keith Alexander / Rhythm Guitars (verstarb 2005)
Derek Tailer / Bass
Charlie Mills / Drums
VÖ: 05-10-2018
Label: earMUSIC
Spielzeit: 73:22 Min.
Herkunft: USA
Genre: Metal, US Metal, Heavy Rock
Internet:
FB – https://www.facebook.com/facedeesnider
HP – http://www.deesnider.com/
Ähnliche Artikel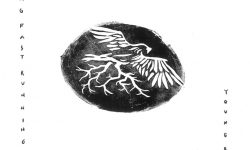 YOUNG BIRD ist bereits der zweite Streich des Young Fast Running Man, einem gebürtigen Landshuter, der unter dem bürgerlichen Namen
Weiterlesen