Days Of Jupiter (S) – Panoptical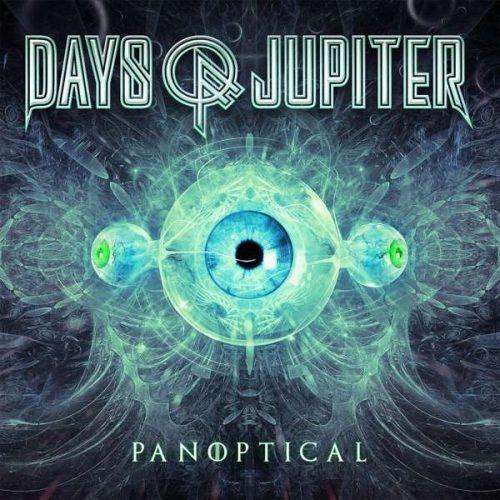 Bereits ihr drittes Album, erschienen im letzten Jahr, konnte überzeugen, ließ aber auch noch ein wenig Luft nach oben. Ihre Mischung aus modernem Hardrock mit der Prise Metal klang frisch, erinnerte an Bands wie Disturbed oder Stone Sour und förderte einige ausgezeichnete Melodien zu Tage. Nun also liegt Longplayer Nummer vier zur Begutachtung vor.
Man merkt der Band eine Weiterentwicklung an, sind die Songs noch eingängiger und die Gitarren noch einen kleinen Zacken tiefer gestimmt. Das Ergebnis klingt fett und drückt mächtig aus den Boxen. Es wird deutlich, dass die Schweden versuchen ihren eigenen Stil zu finden, ihren Weg zu gehen. Gerade die Verknüpfung von traditionellem Metal und Hardrock mit modernen Sounds sollte ihr diesen Weg ebnen. Das Zeuig dazu haben sie mit "Panoptical" nun endgültig. Gebt der Band eine Chance.
Fazit: Eine willkommene Weiterentwicklung mit Anleihen bei den Großen.
Swallow
We All Die young
I Am Fuel
Why
Panoptical
Black Hole
Sons Of War
The End Will Begin Again
Edge Of Everything
Shallow Side
Nine Tons Of Lies
Thieves And Legends
Label: Metalville
VÖ: 26.10.2018
Laufzeit: 52:17 Min.
Herkunft: Schweden
Stil: Modern Hardrock/Metal
Webseite: https://www.reverbnation.com/daysofjupiter?fbclid=IwAR29cT5fQzjizBbnIVEROyc8RuFrz2zVuhf-2FYCXzMu_74aZssMp6i14pg
Facebook: https://www.facebook.com/DaysOfJupiterOfficial/
Ähnliche Artikel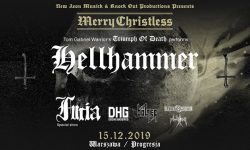 Dieses Jahr findet das von Behemoth präsentzierte Festival MERRY CHRISTLESS in nur einer Stadt statt und zwar in Warschau, Progresja
Weiterlesen