The Cure – Mixed Up (Deluxe Edition)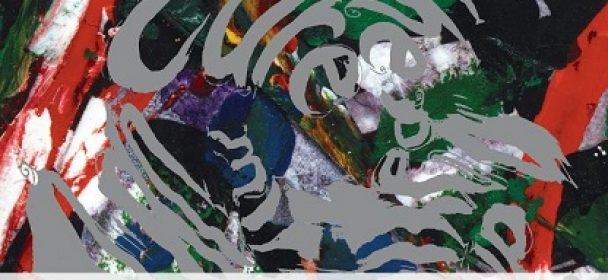 The Cure (GB) – "Mixed Up (Deluxe Edition)"
Genre: New Wave-Goth-Pop
Label: Polydor/Universal Music
Vö. 15.06.2018
Spielzeit: 218 Min.
Formate: 3 CDs, CD, 2 LPs oder digital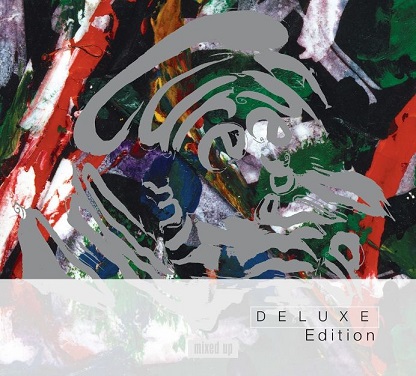 Keine Frage THE CURE sind eine Konstitution für sich. Doch die letzten Alben haben ja nicht so gezündet, wie es eben zur Anfangszeit der Band gewesen sein mag. Und man sollte dabei bedenken, dass das bisher letzte offizielle Album auch schon zehn Jahre alt ist. Dennoch weiß die Band sich live on stage weiterhin gut zu verkaufen, was man bei der letzten Tournee mitbekommen durfte.
Daher überrascht es auch nicht, dass im Zeitalter der etlichen Re-Relases und Vinylwelle nun auch die 1990 erfolgreiche Kompilation "mixed up" auf Herz und Niere vom Meister himself geprüft worden ist. Robert Smith hat sich einmal mehr mit seinen "ersten" Songs der gut ersten zehn Jahre der Bandgeschichte auseinandergesetzt. Die Remixe der damaligen Veröffentlichung wurden nun remasterd, was durchaus einen ordentlichen Effekt ausmacht, was auf die technischen Möglichkeiten heutzutage zurückzuführen ist.
"Doch damit nicht genug", schließlich soll der Fan etwas für sein Geld haben und vielleicht sogar neue Fans dazukommen, die 1990 nicht einmal wussten, wie man The Cure schreibt. Die zweite CD der Wiederveröffentlichung bringt es auch auf über 70 Minuten Spielzeit und bietet somit 11 Remix-Extrasongs, remastered mit Klassikern wie u.a. "Close To Me"  oder "Pictures Of You" (als Extended Cut-Versionen!) oder "The Lovecats". Ja, es ist schon eine andere Welt, wenn man diese alten Songs in diesen Remix-(Lang)Versionen antestet.
…und mal wieder: "Doch damit nicht genug!" Eine ordentliche Wiederveröffentlichung als Deluxe wäre ja nichts, wenn es nicht noch etwas mehr geben würde. Die dritte CD beinhaltet 16 Songs mit über 73 Minuten Spielzeit und dabei komplett neuen Remix-Versionen von Smith mit u.a. "Just One Kiss", "Want" und "M". Jeder Track in einer anderen Remixversion, da muss man sich wirklich Zeit für nehmen. Hut ab.
Was die Musik auf diesen neue CDs, mehr als 28 Jahre danach, aufwertet ist das fette Digipak und das 24seitige-Booklet, welches es 1990 in dieser Form, mit den vielen Informationen und Bildern, nicht gegeben hat. Denn auch das geniale Coverartwork bekommt nun zusätzlich den verdienten Effekt; sicherlich auf Vinyl (erscheint als Doppel-LP) noch deutlicher!
Fazit:
Remix-Nostalgie pur, im neuen, sehr schicken Gewand!
Tracklist:
CD 1 – 72:43 Min.:
Mixed Up – Remastered by Robert Smith 2018
01: Lullaby – Extended Mix – 2018 remaster ( 7:43 )
02: Close To Me – Closer Mix – 2018 remaster ( 5:44 )
03: Fascination Street – Extended Mix – 2018 remaster ( 8:47 )
04: The Walk – Everything Mix – 2018 remaster ( 5:27 )
05: Lovesong – Extended Mix – 2018 remaster ( 6:19 )
06: A Forest – Tree Mix – 2018 remaster ( 6:55 )
07: Pictures of You – Extended Dub Mix – 2018 remaster ( 6:41 )
08: Hot Hot Hot!!! – Extended Mix – 2018 remaster ( 7:01 )
09: The Caterpillar – Flicker Mix – 2018 remaster (5:40 )
10: Inbetween Days – Shiver Mix – 2018 remaster ( 6:22 )
11: Never Enough – Big Mix – 2018 remaster ( 6:07 )
CD 2 – 71:58 Min.:
01: Let's Go To Bed – Extended Mix 1982 – 2018 remaster ( 7:44 )
02: Just One Kiss – Extended Mix 1982 – 2018 remaster ( 7:15 )
03: Close To Me – Extended Remix 1985 – 2018 remaster ( 6:31 )
04: Boys Don't Cry – New Voice Club Mix 1986 – 2018 remaster ( 5:29 )
05: Why Can't I Be You? – Extended Mix 1987 – 2018 remaster ( 8:07 )
06: A Japanese Dream – 12″ Remix 1987 – 2018 remaster ( 5:47)
07: Pictures of You – Extended Version 1990 – 2018 remaster ( 8:06 )
08: Let's Go To Bed – Milk Mix 1990 – 2018 remaster ( 7:13 )
09: Just Like Heaven – Dizzy Mix 1990 – 2018 remaster ( 3:42 )
10: Primary – Red Mix 1990 – 2018 remaster ( 7:10 )
11: The Lovecats – TC & Benny Mix 1990 – 2018 remaster (4:39)
CD 3 – 73:15 Min.:
01: Three Imaginary Boys – Help Me Mix by Robert Smith ( 3:21 )
02: M – Attack Mix by Robert Smith ( 3:07 )
03: The Drowning Man – Bright Birds Mix by Robert Smith ( 4:29 )
04: A Strange Day – Drowning Waves Mix by Robert Smith ( 5:05 )
05: Just One Kiss – Remember Mix by Robert Smith ( 4:57 )
06: Shake Dog Shake – New Blood Mix by Robert Smith ( 5:11 )
07: A Night Like This – Hello Goodbye Mix by Robert Smith ( 4:24 )
08: Like Cockatoos – Lonely In The Rain Mix by Robert Smith ( 3:49 )
09: Plainsong – Edge Of The World Mix by Robert Smith ( 4:33 )
10: Never Enough – Time To Kill Mix by Robert Smith ( 3:34 )
11: From The Edge Of The Deep Green Sea – Love In Vain Mix by Robert Smith ( 6:21 )
12: Want – Time Mix by Robert Smith ( 4:44 )
13: The Last Day of Summer – 31st August Mix by Robert Smith ( 5:44 )
14: Cut Here – If Only Mix by Robert Smith ( 4:25 )
15: Lost – Found Mix by Robert Smith ( 3:59 )
16: It's Over – Whisper Mix by Robert Smith ( 4:54)
Ähnliche Artikel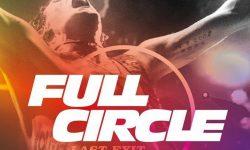 Nach der geglückten Premiere am 12. September 2018, in der Lichtburg / Essen, hieß es am folgenden 20. September, ALLE
Weiterlesen