Children Of Bodom (FI) – Hexed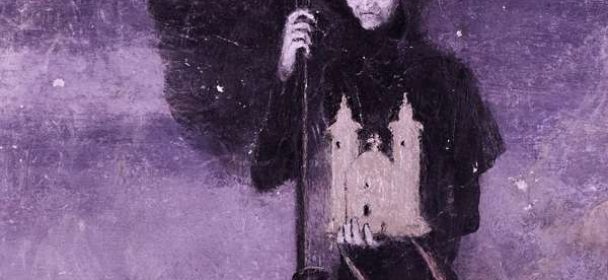 Auch das zehnte Album der Finnen wird kontrovers diskutiert werden. Seit ihren Anfangstagen hat sich die Band um Gründer Markku Uula Aleksi Laiho – oder für alle einfach nur Alexi – immer wieder ein wenig in die Nesseln gesetzt. Stand am Anfang noch der Death Metal deutlich höher im Kurs, hielten immer mehr andere Elemente Einzug in den Sound der Band. Von Thrash über Power Metal ist so ziemlich alles vertreten, was der Metal hergibt, was eine klare Einordnung auch immer wieder schwer macht. Doch es geht nicht um Einordnungen oder Genrezuweisungen, sondern um die Musik und da konnten die Finnen mit dem letzten Album nicht wirklich überzeugen. Auf "Hexed" soll das nun alles anders werden.
Bereits der Opener "The Road" brettert aus den Boxen, lässt aber auch gleichzeitig das Zusammenspiel von Gitarre und Keyboard erneut aufflammen. Düster und dunkel dringt der Gesang durch Mark und Bein, während es musikalisch eher fröhlich zugeht. Ein erfreulicher Punkt ist der neue Gitarrist Daniel Freyberg, der mit seinem Spiel den Songs mehr Inhalt verleiht und einen Knochenbrecher wie das speedige "Kick In A Spleen" ordentlich nach vorne zu treiben versteht. Doch auch wenn es im Vorfeld immer wieder hieß, dass die Band zu ihren eigenen Wurzeln zurückkehrt und einen würdigen Nachfolger für das 2003er "Hate Crew Deathroll" eingezimmert hätte, wird man feststellen müssen, dass Children Of Bodom irgendwie immer wieder einen Spagat zwischen ihrer eigenen Vergangenheit und der Neuzeit versuchen herzustellen. Ob ihnen das diesmal gelungen ist, werden die Fans entscheiden. Ein Album, das sich wohltuend von einigen anderen Werken der Band abhebt, ist es aber allemal geworden.
Fazit: Keine Rückkehr zu alten Sounds und Zeiten.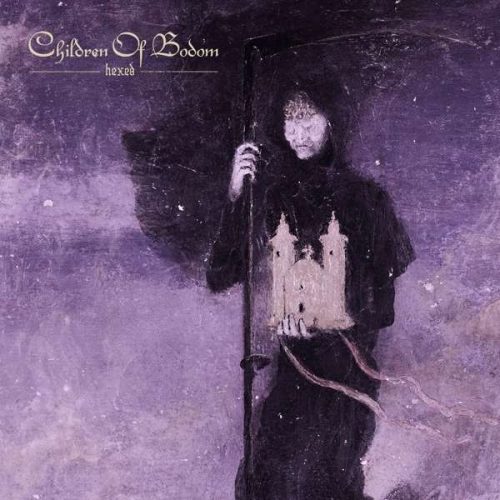 This Road
Under Grass And Clover
Glass Houses
Hecate's Nightmare
Kick In A Spleen
Platitudes And Barren Words
Hexed
Relapse (The Nature Of My Crime)
Say Never Look Back
Soon Departed
Knuckleduster
Label: Nuclear Blast
VÖ: 08.03.2019
Laufzeit: 44:42 Min.
Herkunft: Finnland
Stil: Melodic Death Metal
Webseite: https://www.cobhc.com/
Facebook: https://de-de.facebook.com/childrenofbodom/
Ähnliche Artikel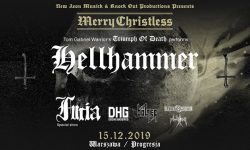 Dieses Jahr findet das von Behemoth präsentzierte Festival MERRY CHRISTLESS in nur einer Stadt statt und zwar in Warschau, Progresja
Weiterlesen