Bruce Springsteen (USA) – Springsteen On Broadway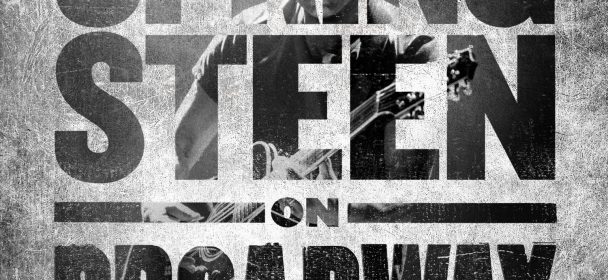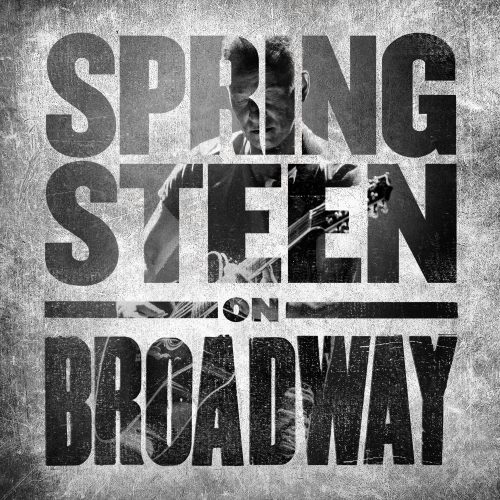 236 Shows in 14 Monaten und dabei 113 Millionen Dollar Umsatz. Das dürfte für einen einzelnen Künstler, der lediglich bei zwei Songs von seiner Frau Patti Scialfa Unterstützung bekommt, wohl bisher einzigartig sein. Bei $500 für ein Ticket war dieser Event natürlich auch nur einigen wenigen Fans vorbehalten, wobei das "Walter Kerr Theatre" knapp 900 Sitzplätze bereit hält und damit eine gewisse Exklusivität ausstrahlt. Ursprünglich waren lediglich acht Wochen veranschlagt. Für diese Exklusivität viel zu wenig, wie die Veranstalter schnell feststellen mussten und drei Mal in die Verlängerung gingen. Am 15. Dezember soll nun aber endgültig Schluß sein und am 16. Dezember wird diese Show auf Netflix übertragen.
Es gab wohl keine andere Möglichkeit zuvor, dem Star Springsteen so nahe zu kommen, ihn förmlich zu riechen und die ganze Intensität einer seiner Performances zu geniessen. Springsteen, von seinen Fans liebevoll "Boss" genannt, ist wohl einer der letzten großen Poeten, einer der letzten wahren Entertainer, ein Geschichtenerzähler, der es immer wieder versteht seine Fans und auch Zweifler in seinen Bann zu ziehen. Einer der letzten Verteidiger eines freien Amerikas, der an diesen Abenden auf dem Broadway wohl so intensiv und authentisch wie nur irgend möglich zu erleben war. Solo, nur mit Gitarre oder Klavier, ist es seine Stimme, diese kraftvolle, warme und ergreifende Stimme, die jeden Song zu etwas ganz Besonderem werden lässt. In Anlehnung an seine Autobiografie "Born To Run" erzählt er von seiner Kindheit, gibt Anekdoten über die Songs und seinen Lebensweg zum Besten und versucht die Zuschauer ins Geschehen miteinzubinden. Hautnah erleben sie ihr Idol, lauschen andächtig seinen Ausführungen, lachen herzlich und erleben dabei seine Songs in stripped down Versionen, wie der Boss sie nur selten vorgetragen hat. Ein Erlebnis der besonderen Art, das der Fan hier kredenzt bekommt und als Doppel-CD und 4-fach LP erscheint.
Fazit: Eine gefühlvolle und unfassbar intensive Art dem Megastar zu begegnen.
Growin' Up (Introduction)
Growin' Up
My Hometown (Introduction)
My Hometown
My Father's House (Introduction)
My Father's House
The Wish (Introduction)
The Wish
Thunder Road (Introduction)
Thunder Road
The Promised Land (Introduction)
The Promised Land
Born In The U.S.A. (Introduction)
Born In The U.S.A.
Tenth Avenue Freeze-Out (Introduction)
Tenth Avenue Freeze-Out
Tougher Than The Rest (Introduction)
Tougher Than The Rest with Patti Scialfa
Brilliant Disguise (Introduction)
Brilliant Disguise with Patti Scialfa
Long Time Comin' (Introduction)
Long Time Comin'
The Ghost Of Tom Joad (Introduction & Song)
The Ghost Of Tom Joad
The Rising
Dancing In The Dark (Introduction)
Dancing In The Dark
Land Of Hope And Dreams
Born To Run (Introduction)
Born To Run
Label: Columbia/Sony Music
VÖ: 14.12.2018
Laufzeit: 148:49 Min.
Herkunft: USA
Stil: Rock
Webseite: http://brucespringsteen.net/
Facebook: https://de-de.facebook.com/brucespringsteen/
Ähnliche Artikel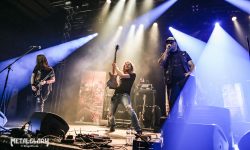 Alle Jahre wieder kommt der Weihnachtsmann. Und bereits zum vierten mal in die Turbinenhalle. Neben den obligatorischen Ruten hatte der
Weiterlesen