VARDIS Classics "100 MHP", "The World's Insane", "Quo Vardis" Remastered & Re-Released on CD & Vinyl
Hard Rock/NWOBHM (New Wave Of British Heavy Metal) band VARDIS will have the classics albums "100 MHP", "The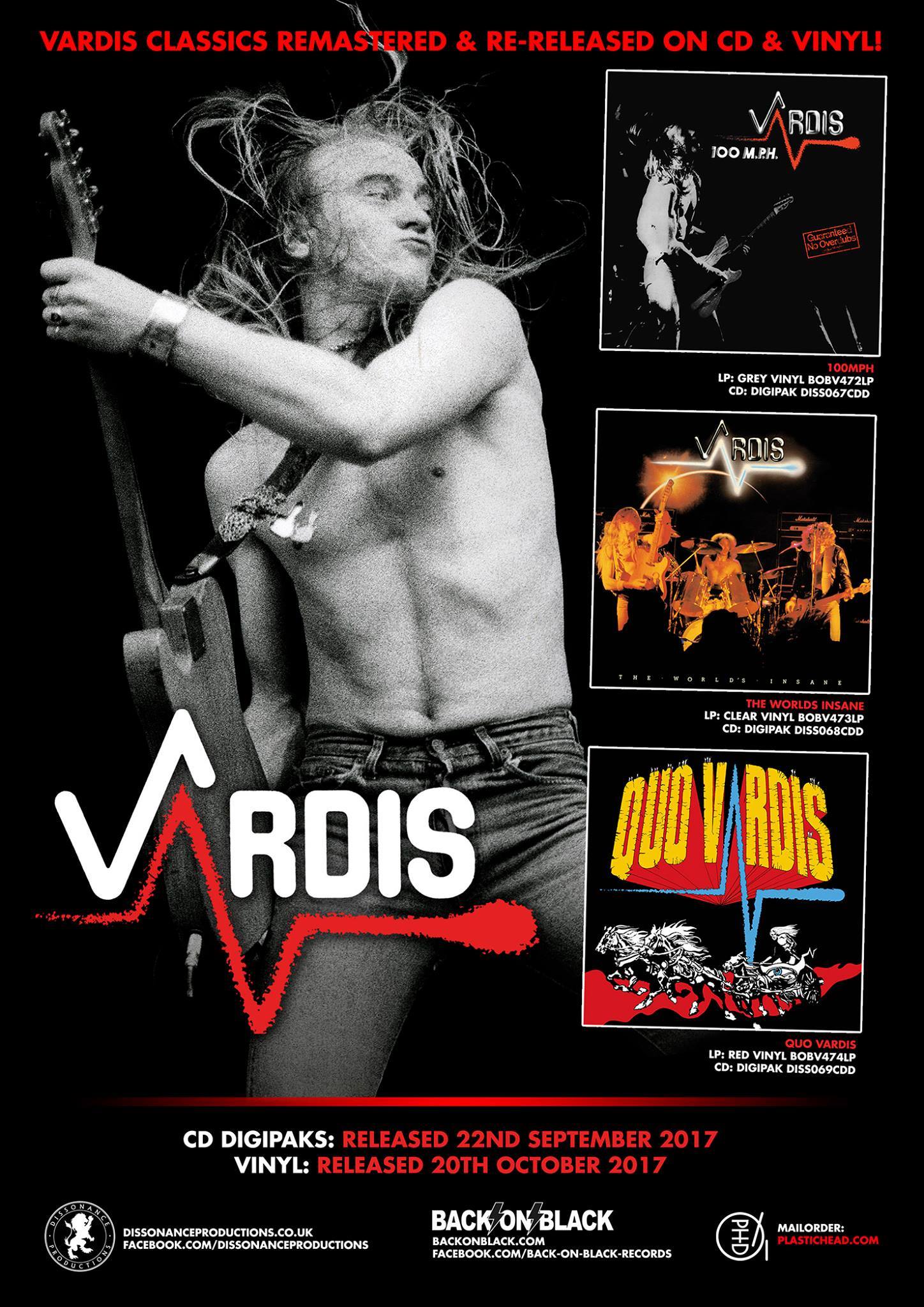 Hard Rock/NWOBHM (New Wave Of British Heavy Metal) band VARDIS will have the classics albums "100 MHP", "The World's Insane", and "Quo Vardis" remastered & re-released on CD & Vinyl via Dissonance Productions and Back On Black Records. The CD digipaks featuring exclusive bonus tracks, to be realeased on September 22nd and Vinyl on October 20th 2017.
Preoder is open now: "100 MPH" http://bit.ly/DISS067CDD, "The World's Insane" http://bit.ly/DISS068CDD, "Quo Vardis" http://bit.ly/DISS069CDD.
The VARDIS comeback album, "Red Eye", was released in 2016 via SPV/Steamhammer.
VARDIS was forged out of glam, punk, heavy metal, blues and rock 'n' roll in the crucible of 1970s northern England. They are a product of rock music across three generations: inspired by the great rockers and electric bluesmen of the '50s and '60s, learning their trade rubbing shoulders with the young guns of hard rock and punk in the '70s, and achieving prominence in the '80s as part of the New Wave Of British Heavy Metal. The hard, ferocious attack of their sound directly influenced the development of thrash and speed metal across North America and Europe, cited by metal giants such as METALLICA and MEGADETH. Never losing sight of the melodic, boogie sensibilities of their earliest influences, the VARDIS brand of hard rock retains a unique heavy groove, and has endured as truly original
Quelle: @rockngrowl.com