VanderLinde (NL) – Devil's Trails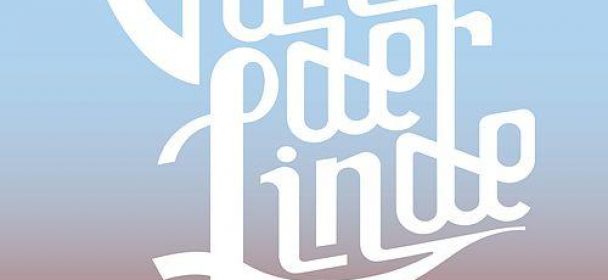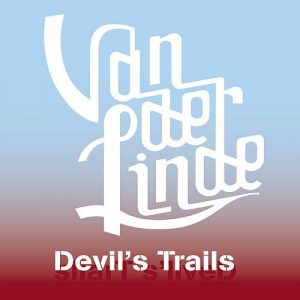 Fünf Alben hat der umtriebige Niederländer bereits veröffentlicht und kann dabei auf gemeinsame Touren mit Bobby Kimball, Fish und Doc Holliday zurückblicken. Seine Mischung aus Rock, Americana, Country und Folk kommt an, kann die Menschen begeistern und dennoch spielt sich bei Arjen Van der Linde alles eher im beschaulichen Rahmen ab.
Auf der nun erscheinenden Doppel-CD gibt es VanderLinde gleich auf insgesamt 31 Song szu hören und zu genießen. Dabei stehen zwar lediglich sechs neue Songs auf der Habenseite, doch die restlichen Songs geben als Best of einen prima Einblick in das bisherige Schaffen. Die Songs 7-16 der ersten CD sind dabei ein wenig ruhiger und zeigen ihn von der sanften Country-Pop Seite, die zweite allerdings hat es dann in sich. Hier gibt es 16 Songs lang auf die Mütze, denn hier präsentiert sich die Band als waschechte Hardrocker, was ihnen durchaus gut zu Gesicht steht. Doch auch dabei schimmern die Americana und Country Sounds klar durch, was den Songs einen ganz eigenwilligen Touch mit auf den Weg gibt. Ob die Band es schafft damit mehr Menschen zu erreichen, bleibt abzuwarten.
Fazit: Die Menge der Songs lädt zum Entdecken ein.
CD 1:
Florescent Light (New Epic Trails)
Love, Accordingly (Song For Evelyn), (New Epic Trails)
I Will Weep Tonight (New Epic Trails)
While The Devil Deals (New Epic Trails)
What If I Told You (New Epic Trails)
Embrace The Rain (New Epic Trails)
She Calls It Love (Easy Trails)
Talk About It (Easy Trails)
Child Of Tomorrow (Easy Trails)
Emily (Easy Trails)
Perfect Sadness (Easy Trails)
Little Things (Edit), (Easy Trails)
When You Walk On By (Easy Trails)
I Don't Belong Here (Easy Trails)
Oh America (Easy Trails)
Spending It All Jack (Acoustic Version), (Easy Trails)
CD 2:
Killing The Man (Rough Trails)
Wide Open Fields (Rough Trails)
A+ (Rough Trails)
Wind And Rain (Rough Trails)
Totally Trashed (Rough Trails)
She's Rock'n'Roll (Rough Trails)
Miss Molly (Rough Trails)
820721 (85%), (Rough Trails)
Unconcealed (Rough Trails)
By The Time You Go Crazy (Live), (Rough Trails)
Time (Rough Trails)
Hey Pshht, It's Only Me (Live), (Rough Trails)
The Road To Nowhere (Rough Trails)
Almost Caught Again (Live), (Rough Trails)
Dreaming (Rough Trails)
The Ocean (Rough Trails)
Label: Snakebite Records
VÖ: 27.01.2017
Laufzeit: 125:33 Min.
Herkunft: Niederlande
Stil: Americana, Country
Webseite: http://www.vanderlinde.info/
Ähnliche Artikel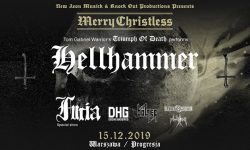 Dieses Jahr findet das von Behemoth präsentzierte Festival MERRY CHRISTLESS in nur einer Stadt statt und zwar in Warschau, Progresja
Weiterlesen