UNITED PROGRESSIVE FRATERNITY (AUS) – Planetary Overload Part 1: Loss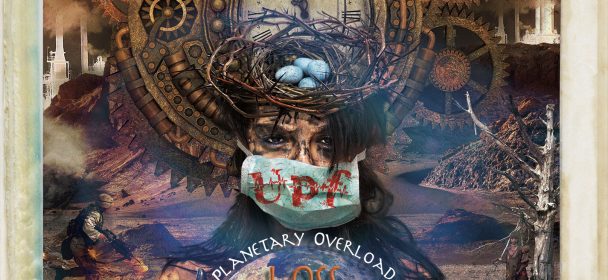 Progressive Rock- und Weltmusik, gespickt mit zuckersüßen Melodien…und tonnenschwere Probleme in den Lyrics, kann das wirklich gut gehen? Musikalisch bewegen wir uns mit Mark Trueack auf den Spuren der 2014 aufgelösten australischen Progger Unitopia, der mit United Progressive Fraternity (kurz UPF) ein Projekt geschaffen hat, in dem sich viele Musiker aus aller Welt zum Thema Klimawandel äußern, versetzt mit Sprechpassagen div. angesehener Forscher. Die Liste der Beteiligten ist lang und verdient einen Blick. Auch das Album selbst verdient Gehör, sofern man schon immer ein Faible für den sehr leichten Weltmusik-Prog-Rock mit Anleihen zu Fusion / Jazz, Pop, Ambient, Wave, etc., hat.
Fazit: Das Konzept gefällt mir, und auch an der Ausführung gibt es von meiner Seite aus nichts zu meckern. Mir perssönlich ist das etwas zu seicht, zu Weltmusik-beladen. Doch wer mit Unitopia bereits seine Freude hatte, wird auch mit UPF glücklich. Es soll auch eine 2-CD Version geben, kann ich aber überhaupt nichts zu sagen, liegt mir leider nicht vor.
Tracklist:
01 Loss Anthem
02 What Happens Now?
03 Cruel Times
04 What Are We Doing To Ourselves?
05 Stop Time
06 One More
07 Mercenaries
08 What If
09 Forgive Me, My Son
10 Dying To Be Reborn
11 Seeds For Life
12 Loss To Lost
Line-Up & Guests:
Mark Trueack, Steve Unruh Matt Williams, David Hopgood, Tim Irrgang, Dan Mash, Marek Arnold, Guy Manning, Jon Anderson, Steve Hackett, Jonathan Barrett, Christophe Lebled, Ian Ritchie, Claire Vezina, Guillermo Cides, Ed Unitsky, Nick Magnus, Ted Ollikkala, Jesús Gancedo Garcia, Holly Trueack and Brittany Trueack, Angus Keay, Cornel Wilczek, Steve Salvi, Colin Tench, Ben Craven, Dale Nougher, Ettore Salati, Owen Lelean, Alex Grata, Jose Manuel Medina, Ben Craven, Hasse Froberg, Nikki Squire, Lisa Wetton, Jerry Marotta, Igor Khoroshev, Gordo Bennett, Dr James Hanson, Octavia Brown, Mark Franco, Joe Toscano, Nick Mastro, Mathew Attherton, and many more….
VÖ: 24-05-2019
Label: Giant Electric Pea / Inside Out Music
Herkunft: Australien & Welt
Spielzeit: 74:59 Min.
Genre: Progressive, Weltmusik, Fusion
Internet:
FB – https://www.facebook.com/UPFrat/
HP – http://unitedprogressivefraternity.com/site/
Youtube:
Ähnliche Artikel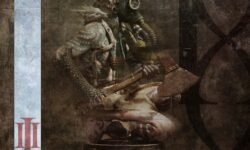 Vor wenigen Tagen erschien mit "3rd Degree- The Raising" der Abschluss der Albumtrilogie von Gemini Syndrome, den Alternative Metallern /
Weiterlesen