The Paul Reed Smith Band (USA) – Time To Testify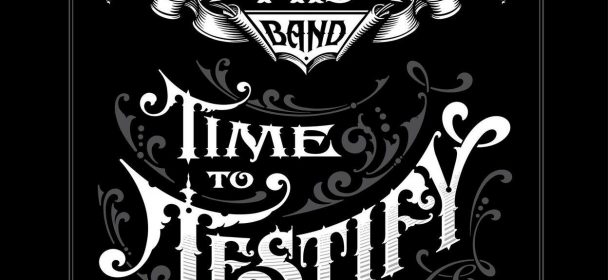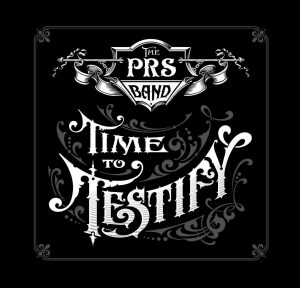 Den meisten wird Paul Reed Smith lediglich als Gitarrenbauer und –entwickler bekannt sein. Seine Gitarren werden von vielen nahmhaften Künstlern weltweit verehrt, dass der Mann darüber hinaus aber auch ein ausgezeichneter Musiker und Songschreiber ist, dürfte nur wenigen bekannt sein. Doch vor allem live ist er immer wieder auf der Bühne anzutreffen, meist in Begleitung von den Größen der Musikwelt. Mit seiner PRS Band hat er nun endlich ein Album eingespielt, das ihn durchaus angepasst an ein Bandgefüge präsentiert.
Musikalisch bewegt er sich dabei zwischen Soul und Rock, was vor allem an der grandiosen Stimme von Sängerin Mia Samone liegt, die es schafft den Songs ihren jeweiligen Groove mitzugeben. Wer sich nun fragt wie das gehen soll, sollte sich ruhig einmal die Songs zu Gemüte führen, denn dann erst wird klar, was für einen Einfluss eine große Stimme auf das Gesamtbild eines Songs haben kann. Selbst leichte Funk-Einflüsse à la Mother's Finest ("Moving Mountains") tauchen da auf, beweisen das spielerische Talent der Band und vor allem aber auch, dass Songwriting so wichtig für ein Album ist. Dabei spielt es überhaupt keine Rolle, ob der jeweilige Song auch von einem anderen Künstler stammen könnte. Die PRS Band trägt jeden Song mit Herzblut, Leidenschaft und exzellentem Spiel vor, was durch die blitzsaubere und homogene Produktion zusätzlich unterstützt wird. Ein Album für die Ewigkeit ist dabei sicherlich nicht entstanden, doch sicherlich eines, das man sich immer mal wieder aus dem Regal zieht und auch gerne mal im Sommer als Hintergrundmusik für den entspannten und lauen Sommerabend herhalten darf.
Fazit: Luftig, locker, leicht.
Thruth'll Set You Free
Breathe
Freedom
Testify
Moving Mountains
Look At The Moon
The World's Gonna Need More Love
Tears In The Rain
Runaway Train
Fifty To Life
Machine Gun
Label: Favored Nations
VÖ: 10.02.2017
Laufzeit: 61:09 Min.
Herkunft: USA
Stil: Retro Rock/Classic Rock
Webseite: http://www.prsband.com/
Ähnliche Artikel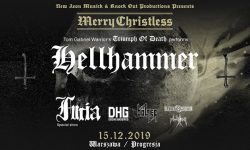 Dieses Jahr findet das von Behemoth präsentzierte Festival MERRY CHRISTLESS in nur einer Stadt statt und zwar in Warschau, Progresja
Weiterlesen