Vorbericht: Summer Breeze 2019 – 14. bis 17.08. in Dinkelsbühl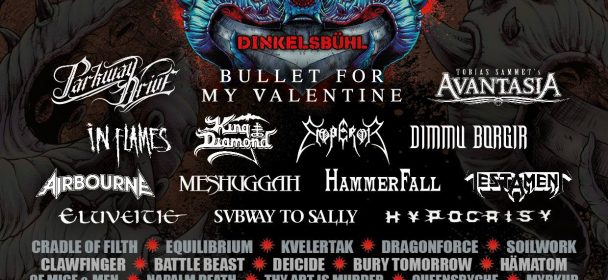 Zuletzt mit der Ankündigung von In Flames am 25.3. bekam das ohnehin schon fette LineUp des SBOA nochmal explosiven Zuwachs. Gewohnt ausgewogen präsentiert sich das Programm für die "Nacht" vom 14. – 17. August wie folgt:
Aborted, After the burial, Ahab, Airbourne, Anaal Nathrakh, Avantasia, Avatar, Battle Beast, Beast in Black, Brainstorm, Blasmusik Illenschwang, Bullet for my Valentine, Burning witches, Burry Tomorrow, Caspian, Clawfinger, Code Orange, Cradle of filth, Crippled black phoenix, Cypecore, Death Angel, Decapitated, Deicide, Deluge, Deserted Fear, Dimmu Borgir, Dornenreich, Downfall of Gaia, Dragonforce, Dust Bolt, Dyscarnate, Eluveitie, Emperor, Endseeker, Enslaved, Equilibrium, Evergreen Terrace, Evil Invaders, Final breath, Gaahls Wyrd, Get the shot, Grand Magus, Gutalax, Hämatom, Hamferd, HammerFall, Harpyie, Higher Power, Hypocrisy, Ingested, Izegrim, Kambrium, King Diamond, Kissin Dynamite, Knasterbart, Krisiun, Kvelertak, Legion oft he Damned, Letters from the Colony, LIK, Lionheart, Loathe, Lord oft he Lost, Meshuggah, Midnight, Mr. Irish bastard, Mustasch, Myrkur, Nailed to Obscurity, Napalm Death, Nasty, Oceans of Slumber, Of mice & men, Parkway drive, Queensryche, Randale, Rectal Smegma, Rise oft he Northsrtar, Rotting christ, Skalmöld, Slaughter Messiah, Soilwork, Subway to Sally, Testament, The Contortionist, The Dogs, The Lazys, The Ocean, Thy art is murder, Turbobier, Twilight Force, Une Misere, Unearth, Unleashed, Unprocessed, Van Canto, Versengold, Windhand, Winterstorm, Zeal & Ardor … und natürlich:
Die Vielzahl der gebotenen Metal-Genres ist wohl eines der wichtigsten Merkmale des Festivals im Frankenland. Ebenso wie der trotz rund 40.000 Besucher immer noch familiäre Charakter der Dinkelsbühler Gaudi. Mit Greencamping, reservierbaren Campingflächen, Schließfächern und leihbaren Akkupacks & Kühlschränken bewegen sich die Veranstalter am Puls der Zeit und bieten gute Annehmlichkeiten für ein entspanntes Festival.
Auch dieses Jahr freuen wir uns natürlich neben dem offiziellen Event wieder auf altbekannte verrückte Gesichter auf dem Campground und eine Rückkehr des Fliesentisch-Imperiums. Zwar sind nicht alle Fans seit 1997 dabei, aber für viele ist das Breeze Tradition und auch wir freuen uns auf diese Runde in 2019!
Der Ticketpreis ist mit 133€ (4€ mehr als 2018) für das gebotenen Line-Up mehr als fair. Als Schmankerl gibt es das Ticket zum Shuttlebus nach Dinkelsbühl sogar direkt on Top und man kann sich mit dem historischen Charme des kleinen Städtchens etwas vom Festivalleben erholen.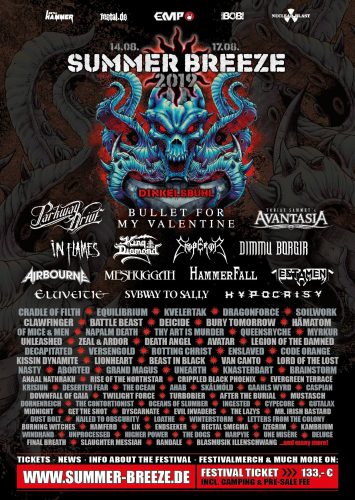 Wir sehen uns 😉
Ähnliche Artikel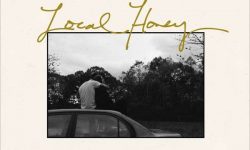 Mit Gaslight Anthem hat er sich ganz nach vorne gespielt und große Hallen füllen können. Doch seit einiger Zeit liegen
Weiterlesen