Sting (GB) – Live At The Olympia Paris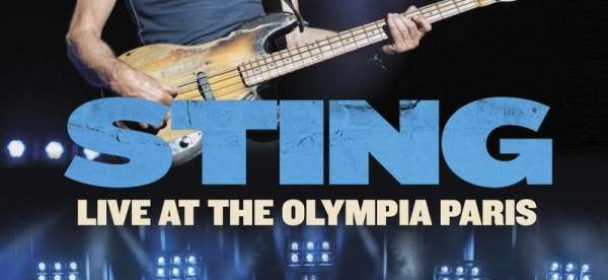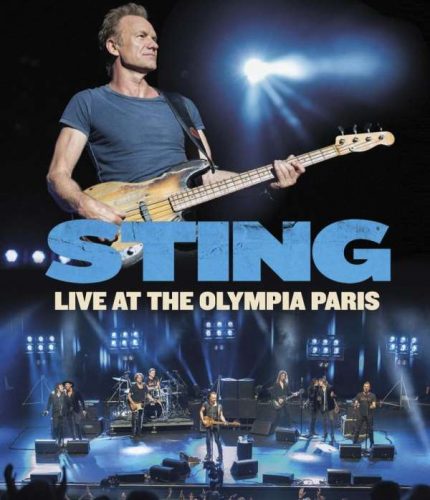 Sting ist schon lange eine lebende Legende. Mit Police hat er Musikgeschichte geschrieben, als Solokünstler so manche (musikalische) Grenze überschritten. 16 Grammys hat er abgeräumt und gehört nicht umsonst zu einem der größten Künstler unserer Zeit. Am 12. und 13. April diesen Jahres gab er zwei restlos ausverkaufte Konzerte in einer der legendärsten Locations der französischen Hauptstadt. Vorangegangen war dabei das Erscheinen seines ersten Pop/Rock Albums nach mehr als 10 Jahren, in dem er seine musikalische Vergangenheit wieder aufleben ließ und sich mehr als eindrucksvoll zurückmeldete.
Die beiden Abende in Paris gelten mit zu den besten und eindringlichsten Auftritten der letzten Jahre und wurden hier eindrucksvoll in Bild und Ton festgehalten. Begleitet wurde er dabei von einer glänzend aufgelegten Band, die vor Spielfreude und Intensität jeden im Saal zu begeistern verstand. Er spielte an diesen Abenden ein Potpourri seiner Solokarriere und natürlich auch von Police, wobei gerade diese Songs mit besonderem Applaus bedacht wurden.
Das Bild ist, wie auch nicht anders zu erwarten, einfach nur saumäßig gut, glänzt mit Tiefenschärfe und bietet zudem mit einem fantastischen Bildschnitt, der mehr ruhig als hektisch ist, einen entspannten Abend vorm heimischen Fernseher. Hinzu kommt der raumfüllende Sound, der vor allem in seiner DTS-Variante bestechend ausgefallen ist. Damit ist "Live At The Olympia Paris" nicht nur für Fans ein echter Hochgenuß, sondern auch für alle Freunde von guter und ehrlicher, vor allem handgemachter, Musik.
Fazit: Sting und Band in bestechender Form auf einer famosen Blu-ray.
Synchronicity II
Spirits In The Material World
Englishman In New York
I Can't Stop Thinking About You
One Fine Day
She's Too Good For Me
I Hung My Head
Fields Of Gold
Petrol Head
Down, Down, Down
Shape Of My Heart
Pretty Young Soldier
Message In A Bottle
Ashes To Ashes
50,000
Walking On The Moon
So Lonely
Desert Rose
Roxanne/Ain't No Sunshine
Next To You
Every Breath You Take
Fragile
Bonus:
Heading South On The Great North Road (Sting & Joe Sumner)
Looking For Me, Looking For You (Joe Sumner)
Don't Change The Love (Joe Sumner)
Jellybean (Joe Sumner)
Maria (The Last Bandoleros)
River Man (The Last Bandoleros)
Take Me To It (The Last Bandoleros)
I Don't Want To Know (The Last Bandoleros)
Where Do You Go? (The Last Bandoleros)
Label: Eagle Vision/Universal Music
VÖ: 10.11.2017
Laufzeit: 137:00 Min.
Bildformat: 16:9
Ton: DTS-HD Master Audio, LPCM Stereo
Herkunft: England
Stil: Rock
Webseite: http://www.sting.com/
Ähnliche Artikel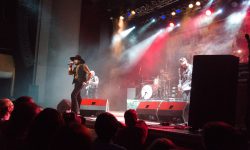 Die Roots-Blues-Rocker Rival Sons aus dem kalifornischen Long Beach haben mit ihrem aktuellen Album "Feral Roots" den höchsten Chartseinstieg ihrer
Weiterlesen