RISING (DNK) – Sword And Scythe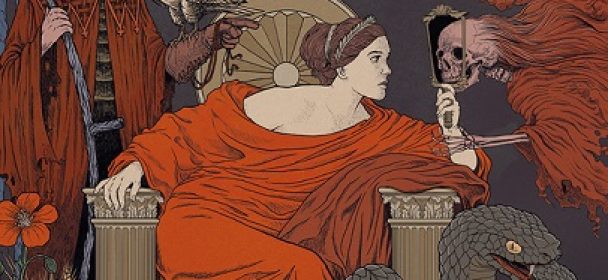 Epischer kann ein Metal-Albumtitel kaum noch ausfallen: "Sword And Scythe" von RISING läuft bei mir seit einigen Tagen rauf und runter, und ich bin mal wieder hin- und hergerissen… Zu einfach um es ein heimliches Highlight zu nennen, oder doch zu gut, um den Songs die totale Wirkung abzusprechen? Epischer, moderner Heavy Metal, der aber nicht auf oldschoolige Momente verzichtet, aber dafür mit einem wirr wirkenden Konzept aufwartet. Die Dänen machen nicht viel Neues, aber das was sie machen, ist liebevoll detailliert.
Fazit: Überzeugt haben mich RISING letztendlich mit der einhergehenden Attitüde durch die supermelodische Gesangs- und Gitarrenarbeit. Warum sollte einfach auch schlecht sein, wobei auch nichts wirklich 08/15 oder ausgelutscht klingt. Etwas mehr Rafinesse und vor allem eine bessere Produktion wären wünschenswert gewesen, so reicht es aber immer noch zu einem mehr als befriedigendem gut!
Tracklist:
1. Amor Fati
2. Empirical
3. Hunger And Exile
4. Camp Century
5. White Heat
6. Ancestral Sun
7. Civil Dawn
8. Salted Earth
9. Renewal Ritual
10. Kill Automation
11. Sea of Irrelevance
12. Aeterna
Line-Up:
Morten Grønnegaard – Vocals
Jacob Krogholt – Guitars
Anders Bo Rasmussen – Guitars
Bjarke Lassen – Bass
Martin Niemann – Drums
VÖ: 26-10-2018
Label: Indisciplinarian
Spielzeit: 45:07 Min.
Herkunft: Dänemark
Genre: Melodic Metal, Heavy Metal
Internet:
FB – https://www.facebook.com/risingdk/
HP – https://rising.bandcamp.com
Youtube:
Translation:
A metal album title can hardly be more epic: "Sword And Scythe" by RISING has been running up and down in my house for a few days now, and I'm once again torn back and forth… Too easy to call it a secret highlight, or too good to deny the songs their total effect? Epic, modern Heavy Metal, which doesn't renounce oldschool moments, but offers a confusing concept. The band don't do much new, but what they do is lovingly detailed.
Conclusion: RISING finally convinced me with the accompanying attitude through the super melodic vocal and guitar work. Why should "easy" be bad, when nothing sounds really 08/15 or sucked? A little more refinement and above all a better production would have been desirable, but it is still enough for a more than satisfying good! In Points: 10 from 12!!!
Ähnliche Artikel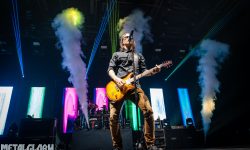 3.500 Zuschauer fanden sich bei kühlem Herbstwetter in der Alsterdorfer Sporthalle zu Hamburg ein um drei Mal gepflegten Nu-Rock/-Metal zu
Weiterlesen