R.E.M. (USA) – Automatic For The People (25th Anniversary Edition)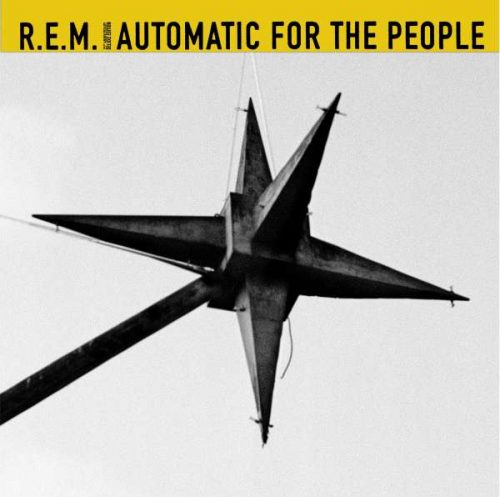 Es geht auf Weihnachten zu und damit die richige Zeit für "Best Ofs", aufwendige Boxen und von Anniversary Editions. Auch R.E.M. dürfen sich in diesem Jahr in diesen Reigen einreihen. Vor 25 Jahren erschien nämlich mit "Automatic For The People" eines der wichtigsten Alben in der Karriere der Amerikaner. Es enthielt zahlreiche Hits, die dabei behilflich waren die Band ganz nach oben zu bringen. Es war das achte Studioalbum und gilt nicht umsonst bis heute zu den besten Alben aller Zeiten.
Es erschien 1992 und erreichte Platz 1 in den UK-Charts, setzte sich in ihrer Heimat immerhin an Platz 2 fest. Anlässlich dieses Geburtstags erscheint das Album nun also in einer herrlichen 2-CD Edition Box mit Poster und einem 24-seitigen umfangreichen Booklet. Besonderes Augenmerk sollte für Fans allerdings auf der Deluxe Edition liegen, die zusätzlich noch das Album in einer extra dafür gemasterten Dolby Atmos Version enthält. Erst hier wird das gesamte Spektrum, die Urgewalt des Albums so richtig deutlich. Auch 25 Jahre später haben die Songs, allen voran natürlich die Hits "Everybody Hurts", Man On The Moon" und "Nightswimming", nichts von ihrer Strahlkraft verloren. Das zeichnet ein Album aus, wenn man auch nach einer Dekade diese Songs in seinem eigenen Soundtrack abgespeichert hat, sie immer noch wie ein Wohlfühlkissen an sich drücken möchte. Herrlich auch die zweite CD, die mit einem Konzert aus dem Jahr 1992, das einzige in besagtem Jahr übrigens, ein Zeitdokument darstellt. Auch wenn man als Fan dieses Werk bereits in den verschiedensten Versionen im Schrank stehen hat, kommt man um diese Ausgabe nicht herum.
Fazit: Ein Meisterwerk in neuem Klang.
CD 1:
Drive
Try Not To Breathe
The Sidewinder Sleeps Tonight
Everybody Hurts
New Orleans Instrumental No.1
Sweetness Follows
Monty Got A Raw Deal
Ignoreland
Star Me Kitten
Man On The Moon
Nightswimming
Find The River
CD 2 (Live at The 40 Watt Club 11/19/1992):
Drive
Monty Got A Raw Deal
Everybody Hurts
Man On The Moon
Losing My Religion
Country Feedback
Begin The Begin
Fall On Me
Me In Honey
Finest Worksong
Funtime
Radio Free Europe
Label: Craft Recordings/Universal Music
VÖ: 10.11.2017
Laufzeit: 107:16 Min.
Herkunft: USA
Stil: Pop
Webseite: http://www.remhq.com/
Ähnliche Artikel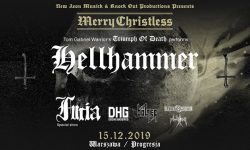 Dieses Jahr findet das von Behemoth präsentzierte Festival MERRY CHRISTLESS in nur einer Stadt statt und zwar in Warschau, Progresja
Weiterlesen