News: Welcome the new year with the MANDOKI SOULMATES – live streaming event January 15, 2022 – for free!
To thank our dedicated followers in the prog-rock and jazz-rock communities for their support in these days of cancelled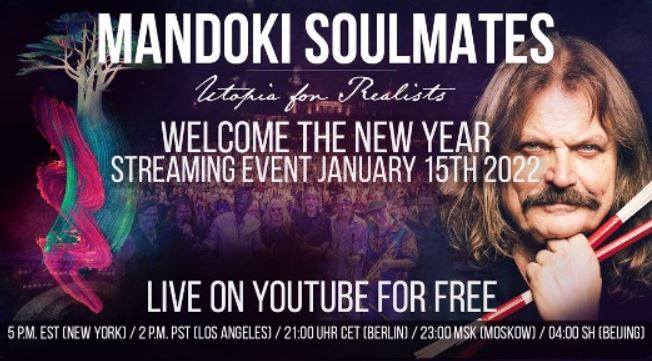 To thank our dedicated followers in the prog-rock and jazz-rock communities for their support in these days of cancelled concerts and shuttered venues, we MANDOKI SOULMATES are reaching out with a live global streaming event on January 15, 2022 (3pm NYC time; 21:00 Berlin time). Our music-loving supporters have continued to inspire our creativity through these uncertain times for musicians and for the world, and we want to express our gratitude by hosting this event with band members in a live Zoom hang-out, followed by streaming a never-before-seen sumptuous concert film from our electrifying open-air Budapest performance in August 2021. Join us for the Zoom meet-up and video premiere on YouTube:
During the band meet-up, we'll update everyone on what we've been doing musically and personally in these trying times, and preview exciting new and upcoming releases from band members, such as the new Jethro Tull album from Ian Anderson. In the first days of real pandemic lockdown in 2020, Ian, Leslie, and members of the SOULMATES created a song for charity celebrating front-line workers, "We Say, Thank You"
In the upcoming streaming event, the two-and-a-half hour concert video premiere includes the brilliant prog-rock suite "Hungarian Pictures," and while the concert was attended by 30,000 people, this high-end concert film brings you into the music and performances in ways that are only possible in this audio-visual medium. You won't want to miss it—it's free and not available anywhere else—our way of saying a special thank you to our amazing audience.
The MANDOKI SOULMATES, once described by the late Soulmate Greg Lake (Emerson, Lake & Palmer) as "one of the best bands in the world", are based around singer, drummer and songwriter Leslie Mandoki, who has worked as a producer for Disney masterpieces and with greats like Lionel Ritchie, Phil Collins or Chaka Khan, among many others.
The protagonists of MANDOKI SOULMATES are, besides Leslie Mandoki, Ian Anderson (Jethro Tull), John Helliwell (Supertramp), Chris Thompson (Manfred Mann's EB), Bobby Kimball (Toto), Nick van Eede (Cutting Crew), Al Di Meola, Jesse Siebenberg (Supertramp), Cory Henry, Mike Stern, Randy Brecker, Bill Evans, Tony Carey, Richard Bona, Julia Mandoki, Till Brönner, David Clayton Thomas (Blood Sweat & Tears) and other great musicians, and they have been writing new original music for 30 years.
Their latest album, "Utopia For Realists", was released worldwide on Sony's InsideOut Music label on September 24, 2021, and defines itself as sophisticated and mature new music that combines the intellectual and artistic essence of British progressive rock with the virtuosic brilliance of New York's jazz-rock and fusion scene.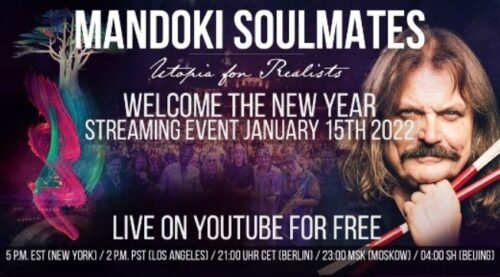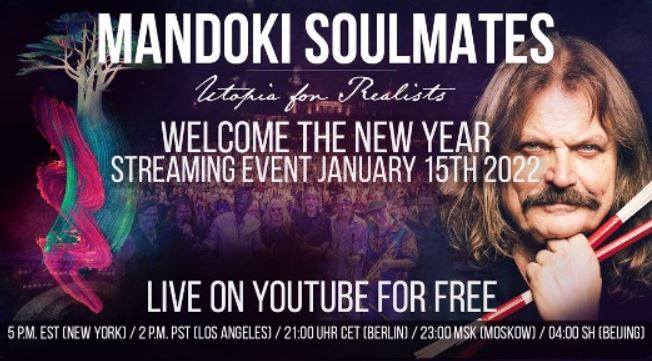 Quelle/Copyright: Head Of PR