News: The True MAYHEM: Album-Cover/Title, Tracklist & Tour 2019 announced!!!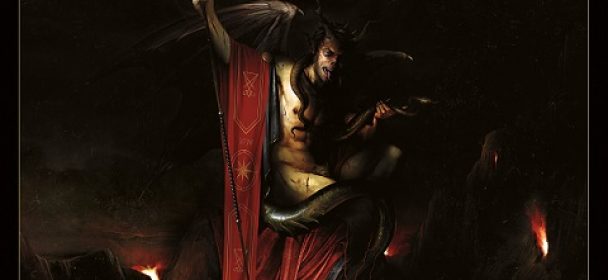 The True MAYHEM release sixth studio album, entitled "Daemon" on October 25th!
"Daemon" isn't a direct follow-up to "Esoteric Warfare". Like all Mayhem albums of their time, "Daemon" is unto itself. The wolf solitary and singular. Indeed, "Daemon" also isn't a new chapter in our storied career. Rather, it's a new tome, authoritative yet wild in character. Composed and decomposed with the same lineup – Necrobutcher (bass), Hellhammer (drums), Attila (vocals), Teloch (guitars), and Ghul (guitars) – that handled "Esoteric Warfare" and performed "De Mysteriis Dom Sathanas" in its entirety over the last few years, "Daemon" isn't a retrofit of classic songs like "Freezing Moon," "Pagan Fears," or "Buried by Time and Dust" either. That's what the live album, "De Mysteriis Dom Sathanas Alive" (2016), was for. "Daemon" is change, an opportunity for the maw of hell to open wider.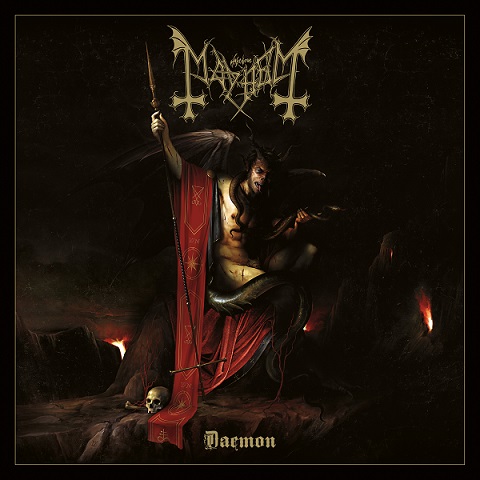 Track list:
1.The Dying False King
2.Agenda Ignis
3.Bad Blood
4.Malum
5.Falsified And Hated
6.Aeon Daemonium
7.Worthless Abomination Destroyed
8.Daemon Spawn
9.Of Worms And Ruins
10.Invoke The Oath
Tour 2019 – support by Gaahls WYRD & Gost!!!
31.10.19 Doornroosje, Nijmegen (NL)
01.11.19 Gebr. De Nobel, Leiden (NL)
02.11.19 Damnation Festival, Leeds (UK)
03.11.19 Academy, Dublin (IR)
04.11.19 Electric Balroom, London (UK)
05.11.19 La Machine Du Moulin Rouge, Paris (FR)
06.11.19 LeEtage, Rennes (FR)
07.11.19 CCO, Lyon (FR)
08.11.19 Metronum, Toulouse (FR)
09.11.19 Hospitalet-Salamandra, Barcelona (ES)
10.11.19 Mon, Madrid (ES)
12.11.19 Magazzini Generali, Milano (IT)
13.11.19 PTR, Geneva (CH)
14.11.19 Szene, Vienna (AT)
15.11.19 Meet Factory, Prague (CZ)
16.11.19 Astra, Berlin (DE)
17.11.19 Tyrant Fest, Lille (FR)
19.11.19 130BPM, Kassel (DE)
20.11.19 Hall Of Fame, Wetzikon-zürich (CH)
21.11.19 MS Connection Komplex, Mannheim (DE)
22.11.19 Turbinehalle, Oberhausen (DE)
23.11.19 Biebob, Vosselaar (BE)
24.11.19 Pumpehuset, Copenhagen (DK)
26.11.19 Pakkahuone, Tampere (FI)
27.11.19 Tavastia, Helsinki (FI)
29.11.19 Klubben, Stockholm (SE)
30.11.19 Pustervik, Gothenburg (SE)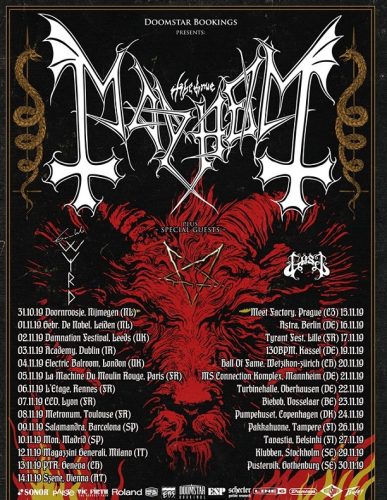 Quelle: CenturyMedia/thetruemayhem.com
Ähnliche Artikel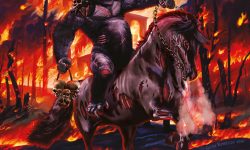 Bulgarien gilt gemeinhin nicht unbedingt als das Mutterland des Rock & Roll und hat mit Metal auch nicht so viel
Weiterlesen