News: Thrash Metal Giants EVILE return with brand new album!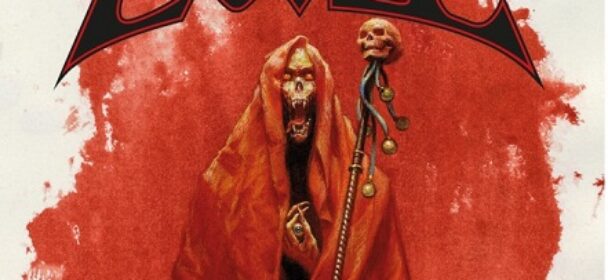 Since their formation in 2004, British thrash titans EVILE have been turning heads and taking names, delivering four pure thrash offerings blended with an uncompromising death metal assault! Their upcoming fifth studio album, entitled Hell Unleashed, will impact the metal masses on April 30, 2021 via Napalm Records, and is the long-awaited successor to their 2013 release, Skull. Featuring the new exciting line-up formation of the talented Ol Drake on vocals/guitars and new member Adam Smith of RipTide as rhythm guitarist, Hell Unleashed is a raucous and masterful thrash metal attack
In celebration of their return and the announcement of Hell Unleashed, the band has just revealed a blistering music video for the album's title track! With double the amount of power, twice the speed, untamed brute and blazing riffs, "Hell Unleashed" will propel old and new fans to the status of eternal mayhem and thrash euphoria.
In just 41 minutes, Hell Unleashed unchains the unbridled forces of hell, catches some rousing demons of the past and provides classical thrash metal with a contemporary yet hard-edged touch. EVILE are back – straight from the abyss!

Quelle/Copyright: all-noir.com
Ähnliche Artikel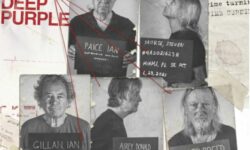 Nachdem Deep Purple die weltweite Rock Community mit der Ankündigung ihres neuen Albums "Turning To Crime" nur 15 Monate nach
Weiterlesen