News: SECRETS OF THE MOON "Black House" + live album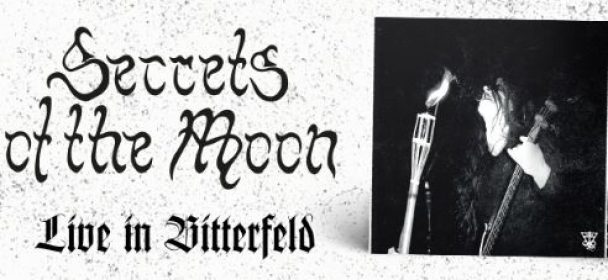 On their seventh full-length Black House, Secrets Of The Moon offer us a re-invented version of their pristinely sinister rock music. Reunited with founding member Lars Plegge (Daevas), the Germans further explore the path taken on critically acclaimed predecessor Sun (ranked by opinion-forming German magazine Rock Hard among the key albums of the new millennium), serving nothing and no one, only their songs.
While the material on Sun seemed like relentless, emotional outbreaks exploring new worlds, Black House bursts with self-confidence and gets closer to the point with well-composed, catchy tunes of subtle movement, blackened grace and furious elegance. The result is a unique blend of styles one fails to pay full justice to with tags such as "goth rock" and "post punk" or references to Alice In Chains, Tiamat's Wildhoney-era and Fields Of The Nephilim.
The material was recorded in guitarist, engineer and producer Michael Zech's (Ar) own The Church of Sound studio over the course of almost one year. "While working on it, the studio turned more and more into the Black House," says the band, hinting at the intensity of the recordings. "We became obsessed, we became the house." During that time, the quartet welcomed guests as Jarboe as well as members from Empyrium, (Dolch), The Ruins Of Beverast, Dark Fortress and Enemy Of The Sun, who contributed to the individual vibes of all songs.
Black House is embedded into a strong and extensive visual concept, comprising both a sophisticated artwork (best displayed in the artbook edition) and video clips of each album track. The visuals pivot on nine artefacts – abstract references to the lyrics and the general feelings of the songs – which serve as a golden thread spun throughout and create a visceral world around, respectively within the Black House. Filmed, directed and designed by infamous French artists Metastazis (Led Zeppelin, Morbid Angel, Ulver) and Dehn Sora (Deathspell Omega, Amen Ra, Blut Aus Nord) within several months of constant work, Black House is a highly ambitious, compelling artistic synthesis.
"Everybody is welcome in the Black House, but the house rules apply," singer and guitarist Phil Jonas (sG) concludes. "Bring rubber boots; it's below sea-level, sometimes it gets wet inside …"
Black House is available as Digibook CD, gatefold LP (black and ltd. silver), artbook CD/DVD and ltd. complete box (incl. Artbook CD/DVD, LP on exclusive golden vinyl, Live In Bitterfeld exclusively on CD, a backpatch and two posters).
Tracklist:
01) Sanctum (feat. Jules Näveri/Enemy Of The Sun)
02) Don't Look Now (feat. (Dolch))
03) Veronica's Room (feat. Matthias Landes/Dark Fortress)
04) He Is Here (feat. Jules Näveri/Enemy Of The Sun)
05) Cotard (feat. Jarboe/ex-Swans)
06) Black House (feat. Jarboe/ex-Swans)
07) Heart (feat. (Dolch), Meilenwald/The Ruins Of Beverast)
08) Mute God (feat. Thomas Helm/Empyrium, Noekk)
09) Earth Hour (feat. Thomas Helm/Empyrium, Noekk)
www.secretsofthemoon.de
https://www.facebook.com/secretsofthemoonofficial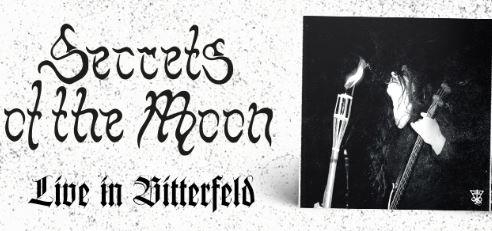 Originally released on cassette in 2002 and limited to only 200 copies, "Live In Bitterfeld" shows an early incarnation of Secrets Of The Moon performing at club Festung Bitterfeld, Germany, on December 8th, 2001. These cult recordings are now available on vinyl for the first time ever, carefully restored and remastered by Patrick W. Engel at Temple Of Disharmony Studios (Urfaust, Sodom, Destruction).
Apart from demo material from the late 1990s, the band – back then comprised of front man sG, bass player Daevas and drummer Thelemnar – paid justice to their debut "Stronghold Of The Inviolables" (2001) as well as its forthcoming successor "Carved In Stigmata Wounds" (2004) and closed the evening with Darkthrone's 'Under A Funeral Moon.'
On its printed inner sleeve, the "Live in Bitterfeld" LP also offers so far unreleased photographs from the event as well as the trio's tour with Godless North, Krieg and Inquisition. 300 copies available
Quelle: Prophecy Productions
Ähnliche Artikel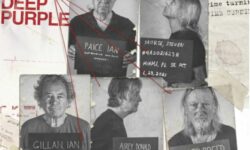 Nachdem Deep Purple die weltweite Rock Community mit der Ankündigung ihres neuen Albums "Turning To Crime" nur 15 Monate nach
Weiterlesen