News: NIKLAS SUNDIN Of DARK TRANQUILITY Debuts First Single From Upcoming Solo-Project, MITOCHONDRIAL SUN
News: NIKLAS SUNDIN Of DARK TRANQUILITY Debuts First Single From Upcoming Solo-Project, MITOCHONDRIAL SUN
Arthur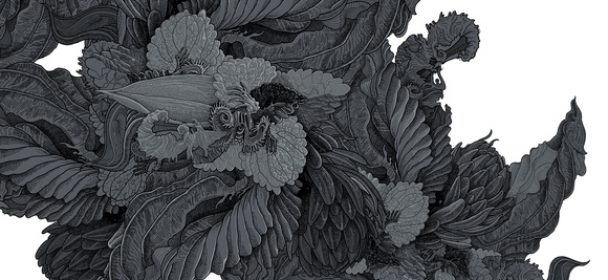 Known as a founding member and guitarist of Grammy nominated, Swedish metal masters Dark Tranquillity, Niklas Sundin, has revealed the hotly anticipated details for his upcoming, first solo album ever!
After 15 albums and 30 years as a metal guitarist, Mitochondrial Sun is Sundin's first public foray into different musical realms: Created with support from the Swedish Arts Council, the self-titled debut album is a diverse offering of atmospheric and darkly cinematic music where the songs differ wildly in expression and sonic aesthetics. Coming out on February 14th 2020 via Argonauta Records, today Sundin is sharing with us not only the stunning artwork, album tracklist and pre-sale start, but also a first single to the mesmerizing track and music video 'Nyaga'! Though Sundin's solo-project dives into electronic affairs, the song just got exclusively premiered by Invisible Oranges, who describe Mitochondrial Sun's sound as "loud, rife with distorted square waves and signals which appear to emanate from alien satellites"; get your ears and eyes on it and check out the brand new video:
Mitochondrial Sun Tracklisting:
1. Ur Tehom
2. Chronotopes
3. Braying Cells
4. Stars Beneath The Sea
5. Nyaga
6. Celestial Animal
7. Arkadia
8. The Void Begets
9. Entropy's Gift
10. The Great Filter
Mitochondrial Sun's self-titled album is largely instrumental and features everything from Dead can dance-like tribal atmospheres to futuristic sci-fi soundscapes. Among the guest musicians appearing are Dark Tranquillity's Martin Brändström and renowned cello player Annika Blomfeldt. The album was mixed and mastered by Anders Lagerfors (who also contributed grand piano to some tracks) at Nacksving Studio in Gothenburg, Sweden!
Quelle: all-noir.com/argonautarecords.com
Ähnliche Artikel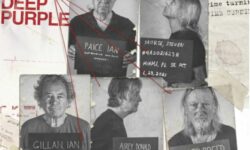 Nachdem Deep Purple die weltweite Rock Community mit der Ankündigung ihres neuen Albums "Turning To Crime" nur 15 Monate nach
Weiterlesen