News: neues witziges Video von Judith Owen zum Song "Hot Stuff"
Vor wenigen Tagen ist ein neues Video zu Judith Owens Interpretation von "Hot Stuff" erschienen. Premiere hatte der Clip auf der Webseite des People Magazin.
Nachfolgend der Link zum Video
Ende Mai erschien die neue CD "redisCOVERed" von Judith Owen. Die Reaktionen darauf waren ausgesprochen positiv. So schrieb das Eclipsed Magazin: "Am Ende ragt das Meisterwerk wie ein Monolith aus jeglichem Imitationsgebaren." Das Hifi Magazin Stereo urteilte: "Obwohl das Ausgangsmaterial unterschiedlichsten Stilgegenden von Folk und Rock über Jazz und Funk bis zu Rap und Funk entstammt, wirkt `redisCovered´ wie aus einem Guss" und vergab 4 ½ von 5 Punkten. Und Stereoplay meinte: "Mit zarter, jedoch wandlungsfähiger Stimme haucht sie einigen Hits neues Leben ein – zum Beispiel der Funkrock-Hymne `Play That Funky Music´, dem Disco Tanzflächenfüller `Hot Stuff´ oder Justin Timberlakes `Can´t Stop The Feeling´".  
Quelle: Promo-Team.de
Ähnliche Artikel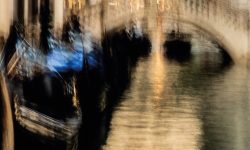 Der Name John Illsley ist untrennbar mit der Band Dire Straits verbunden, und es obliegt derzeit wohl in erster Linie
Weiterlesen