News: MAYHEM – 30th Ritual Concert-Anniversary Show 26th of November 2020 in Lepizig !!!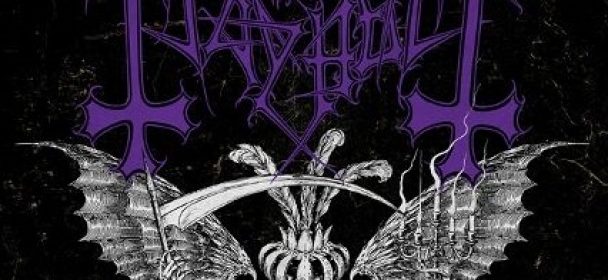 LIVE am 26.11.2019 – zum 30-jährigen Jubiläum The true MAYHEM in Lepizig!
Als Support wurden MANOS und NARGATE bestätigt!
Tickets: https://www.eventbrite.de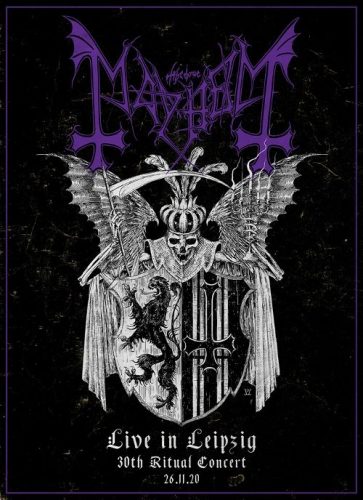 Die offizielle Pressemitteilung auf Englisch, inkl. Statement der Band:
The legendary Black Metal Band "Mayhem" returns to Leipzig for a single concert in Germany. With them will be Jan Axel Blomberg aka "Hellhammer and Jørn Stubberud aka Necrobutcher.
Mayhem is one of the style-defining bands in Black-Metal. Especially legendary within the band's history was the concert on November 26, 1990 at the Eiskeller-Club in Leipzig where singer Per Yngve Ohlin took to the stage for the very last time before commiting suicide a few weeks later.
This gig is also famous for the band's used three and a half rotten pigs' heads as props, parts of which were thrown into the audience. The dramatic first years of Mayhem's band career were portrayed in 2018 in the British-Swedish feature film "Lords of Chaos" which caused international furore.
We are proud to have been able to have the band for a unique event exactly 30 years after the famous "Live in Leipzig Concert" in the same city but in a bigger venue. The concert will take place at the Felsenkeller.
For this concert the two Mayhem founding members Hellhammer and Necrobutcher will be accompanied by their current singer Attila Csihar to bring the illustrious "Live in Leipzig" original set on stage and extend it to a new unique concert experience with the help of great guest musicians and new songs from three decades of their career.
Such an event requires support from very special musicians. We are equally proud to have obligated two very special opening acts. The German death metal icons "Manos" and the only internationally renown syrian Black Metal Band "Nargate",   "Manos" who have been supporting Mayhem at Eiskeller in 1990, has long since established itself as a fixed authority with their satirical lyrics and live shows in the metal scene. For the musicians of "Nargate", supporting Mayhem is a life-long dream come true since it has been the Norwegians who inspired the band to form a metal band in the first place. As a result of the disastrous civil war in Syria they decided to flee to Leipzig which was the only Eurpopean city they actually knew from the CD-recordings of that legendary last Mayhem concert with original singer Per Yngve Ohlin.
The Mayhem event will be complemented by an exhibition of rarities from the True Mayhem Collection from Jessheim and a lecture on the history of the first live concert in Leipzig by Abo Alsleben!
Quellen der News/Presseinfo/Clips: CenturyMedia/ schwarzes-leipzig.com
Ähnliche Artikel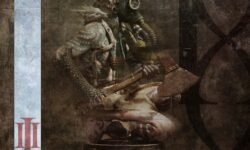 Vor wenigen Tagen erschien mit "3rd Degree- The Raising" der Abschluss der Albumtrilogie von Gemini Syndrome, den Alternative Metallern /
Weiterlesen