News: JOHN DIVA & THE ROCKETS OF LOVE veröffentlichen neue Single und Video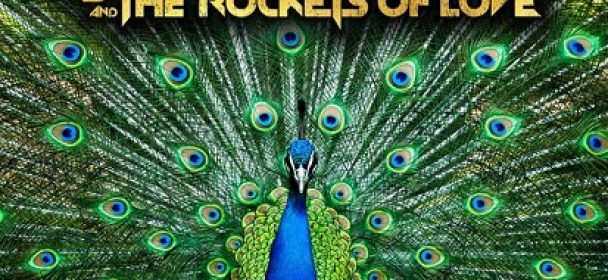 Die Sunnyside Glamrocker von JOHN DIVA & The Rockets Of Love veröffentlichen heute die neue Single und das dazugehörige Video zu dem Song "Wild Life".
Passender könnte der Titel der nunmehr fünften Single aus dem Chartbreaker-Album "Mama Said Rock Is Dead" zum Tournee-Auftakt nicht sein: mit "Wild Life" treffen John Diva und seine Jungs mitten ins Hardrock-Herz. Das Stück ist eine Hymne an das Lebensgefühl, wie es nur der gute alte Rock N' Roll zu vermitteln versteht. Heroische zweistimmige Gitarren leiten den schnellen Boogie ein – vielleicht ein Gruss des bekennenden Thin Lizzy-Aficionado John Diva an seine alten Helden? Der Gesang des Master Himself jedenfalls schwebt lässig über dem heavy shuffelnden Groove der Band. Eine Hymne an die Nacht und an die Unendlichkeit.
Im Live-Set gehört "Wild Life" längst zu den Höhepunkten der Show, der eingängige Refrain ist bei Konzerten aus allen Kehlen zu hören und verbindet Band und Fans zu einer Einheit. So auch wieder ab dem 5.10. zum Auftakt der "Mama Said Rock is Dead"-Germany-Tour.  Be there, the boys will be coming to your town too!
https://www.youtube.com/watch?v=i-lbk_x4dqI&feature=youtu.be
JOHN DIVA & The Rockets Of Love – live

"Mama Said Rock Is Dead"-Tour 2019

05.10. München – Strom
31.10. Nürnberg – Hirsch
02.11. Ludwigsburg – Rockfabrik
08.11. Rietberg – Cultura
09.11. Schrecksbach – Mylord
16.11. Köln – Eltzhof
22.11. Aschaffenburg – Colos-Saal
23.11. Rastatt – Reithalle
29.11. Bremen – Tivoli
30.11. Essen – Turock
21.12. Solingen – Cobra
26.12. Osnabrück – Rosenhof
27.12. Hamburg – Knust
28.12. Berlin – Musik & Frieden
Quelle. SPV.de
Ähnliche Artikel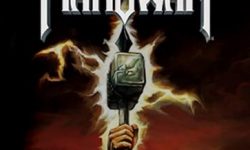 Im Vorfeld eines ausverkauften Konzerts in München überraschte Joey DeMaio mit einer sensationellen und unerwarteten Ankündigung für jeden echten MANOWAR
Weiterlesen