News: Double Crush Syndrome: Neues Video 'Death To Pop' / Tour im Januar 2020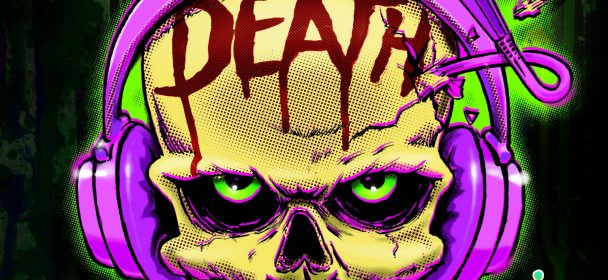 DOUBLE CRUSH SYNDROME veröffentlichen heute ihre neue Single / Title-Track 'Death To Pop' samt Video vom kommenden Album »Death To Pop«, das am 25. Oktober 2019 via Arising Empire escheinen wird!
Das Video zu 'Death To Pop' gibt's hier
Angeführt von Sänger und Gitarrist Andy Brings, einem Enfant Terrible par excellence ('Promi Shopping Queen') und erfolgreichen Filmemacher ('Full Circle – Last Exit Rock´n´Roll'), legt DOUBLE CRUSH SYNDROME mit »Death To Pop« das zweite Album vor, nachdem ihr Debüt »Die For Rock´n´Roll« 2017 die deutschen Albumcharts von 0 auf 48 enterte und somit den Grundstein für die Rock´n´Roll Weltherrschaft legte.
Schaut euch das Musikvideo 'Die Berühmten Drei Worte hier an': https://youtu.be/YUr7EGjw0g8
'I Don't Like You': https://youtu.be/-A9g3F_MAOg
'Rebel Yell': https://youtu.be/Qc-HF7f2RDw
DOUBLE CRUSH SYNDROME »Death To Pop Tour 2020«
15.01.20  GB   London – Thousand Island
17.01.20  DE   Cologne – Helios 37
18.01.20  DE   Bochum – Rotunde
19.01.20  DE   Frankfurt – Elfer Music Club
21.01.20  DE   Munich – Backstage
22.01.20  AU   Vienna – Chelsea
23.01.20  CZE   Prague – Klub 007 Strahov
24.01.20  DE   Leipzig – Bandhaus
25.01.20  DE   Berlin – Maze
26.01.20  DE   Hamburg – Indra
Tickets: http://bit.ly/2H5BhGV
Quelle: Sailor Entertainment
Ähnliche Artikel
Die 'Kings of the Underground Tour' wird im Mai in Europa starten. ENFORCER, SKULL FIST und AMBUSH haben sich zusammengetan
Weiterlesen