News: DEVIN TOWNSEND – 'Empath – The Ultimate Edition' announced for release 5th June 20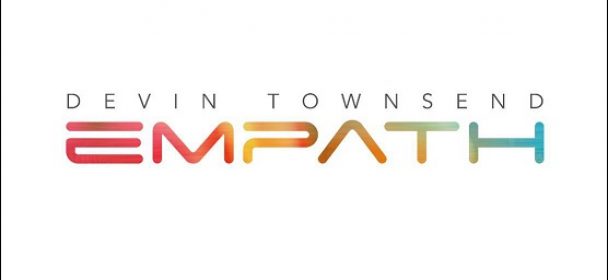 Devin Townsend is pleased to announce the release of 'Empath – The Ultimate Edition' on 5th June 2020. This comprehensive version of 2019's acclaimed album contains the original record and bonus disc across 2 CD's, plus 2 Blu-Ray discs. The first blu-ray contains the 5.1 Surround Sound mix by Devin, with visuals for the full record, plus a stereo visualiser. The second blu-ray contains a raft of bonus material, including 'Acoustically Inclined – Live in Leeds', a recording from his April 2019 acoustic tour where he performed tracks including 'Love?', 'Deadhead', 'Thing Beyond Things' & more.
It also features the full Empath Documentary, a 'Genesis 5.1 Mixing Lesson', a full album commentary & more. The four discs sit inside a beautiful art-book that contains new liner notes and images from the making of the album
Devin will head out on a Summer festival run mixed with club shows in Europe, which includes a headline appearance at Bloodstock Festival in the UK.
04.06.2020 (SE) Solvesborg, Sweden Rock Festival
05.-07.06.2020 (DE) Nürnberg, Rock Im Park
05.-07.06.2020 (DE) Mendig, Rock Am Ring
10.06.2020 (SK) Bratislava, Majestic Music Club
10.06.2020 (PL) Krakow, Mystic Festival
11.06.2020 (AT) Nickelsdorf, Nova Rock
13.06.2020 (RO) Bucharest, The Roman Arenas
14.06.2020 (BG) Sofia, Mixtape 5 -Sofia
15.06.2020 (HU) Budapest, A38 – Budapest
18.06.2020 (DK) Copenhagen, Copenhell
20.06.2020 (BE) Dessel, Graspop Metal Meeting
21.06.2020 (FR) Clisson, Hellfest
23.06.2020 (LU) Esch-sur-alzette, Rockhal (Co-Headline with Meshuggah)
24.06.2020 (CH) Zurich, Xtra (Co-Headline with Meshuggah)
26.06.2020 (ES) RIvas-Vaciamadrid, Rock The Night Festival – CANCELLED
28.06.2020 (FI) Helsinki, Tuska
29.07.2020 (SI) Tolmin, MetalDays
30.07.2020 (DE) Wacken, Wacken Open Air
05.08.2020 (CZ) Jaromer, Brutal Assault Festival
07.08.2020 (UK) Walton-On-Trent, Bloodstock Open Air
09.08.2020 (NL) Leeuwarden, Into The Grave
12.08.2020 (DE) Dinkelsbühl, Summer Breeze
DEVIN TOWNSEND online:
http://www.hevydevy.com
http://www.facebook.com/dvntownsend
Quelle: Head Of PR
Ähnliche Artikel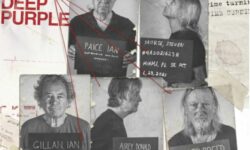 Nachdem Deep Purple die weltweite Rock Community mit der Ankündigung ihres neuen Albums "Turning To Crime" nur 15 Monate nach
Weiterlesen