news: ATREYU announces "The Moment You Find Your Flame"
ATREYU announces "The Moment You Find Your Flame" EP due August 18 via Spinefarm, hot on the heels of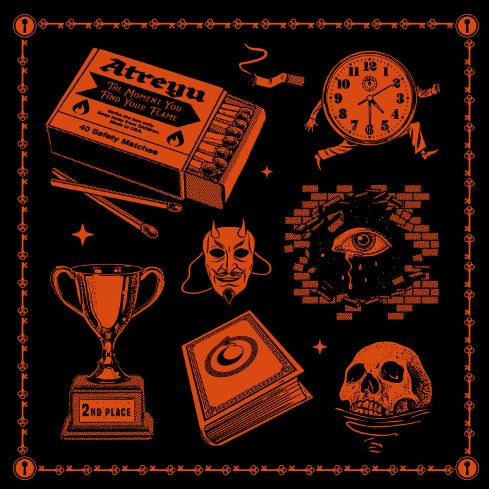 ATREYU announces "The Moment You Find Your Flame" EP due August 18 via Spinefarm, hot on the heels of the recent EP, "The Hope Of A Spark".
Inspired initially by ideas brought by guitarist Dan Jacobs, the lead single "Gone" is an arena-ready rock anthem that yearns for a lost love and laments the personal failings that brought about the relationship's demise.
ATREYU also announces "The Beautiful Dark Of Life" album due later this year as part of the EP series delivering the final chapter of the Seasons of Life concept along the rollercoaster of human existence.
"The Moment You Find Your Flame" EP, produced by long-time collaborator John Feldman, reflects the struggle in recognizing one's self-worth and it touches on internal battles, self-doubt, and insecurities that can overshadow one's perception of their own abilities. The band has found its own flame, a metaphor for their soul-baring introspection and providing comfort and catharsis through music in the face of universal emotions that unite us all.
Quelle & ©: Head of PR