News: AT THE GATES announce new album "The Nightmare Of Being"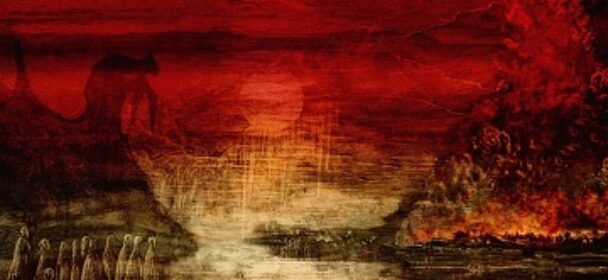 Swedish melodic death metal pioneers AT THE GATES have recently completed the recordings and preparations for their upcoming new studio album and can now reveal that it will be entitled "The Nightmare Of Being" and that it will be released on July 2nd, 2021 via Century Media Records.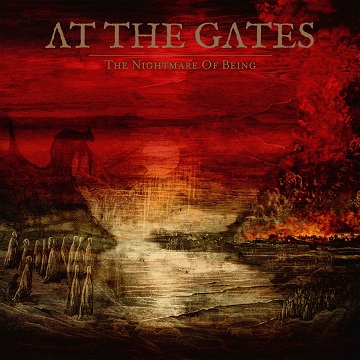 While main parts for "The Nightmare Of Being" were recorded in several different Swedish studios – Drums at Studio Gröndal with Jens Bogren, guitars and bass with Andy La Rocque at Sonic Train Studio and vocals at Welfare Sounds with Per Stålberg –, the album was mixed and mastered at Fascination Street Studios (Amon Amarth, Opeth, Kreator, etc.) by Jens Bogren, who has previously worked with AT THE GATES on their "At War With Reality" comeback album in 2014. The album's visual concept (The frontcover is to be seen above!) was developed by artist Eva Nahon.

The album's standard tracklisting will be as follows:
1. Spectre of Extinction
2. The Paradox
3. The Nightmare of Being
4. Garden of Cyrus
5. Touched by the White Hands of Death
6. The Fall into Time
7. Cult of Salvation
8. The Abstract Enthroned
9. Cosmic Pessimism
10. Eternal Winter of Reason
Further details about "The Nightmare Of Being" and its various formats will be revealed on April 30th, 2021 with the start of the album's pre-order campaign – So mark your calendars!
Quelle/Copyright: Head of PR
Ähnliche Artikel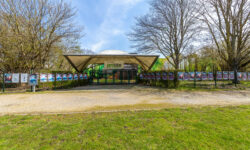 Seltsame Zeiten erfordern seltsame Maßnahmen. Unter diesem Banner stand die heutige Pressekonferenz von Hannover Concerts, die damit eine Aussicht auf
Weiterlesen