News: Arch Enemy: release new music video for "Reason To Believe"!
Extreme Metal giants ARCH ENEMY are proud to unveil a brand new music video for the single "Reason To Believe", taken from their recent, internationally acclaimed album, "Will To Power".
You can watch the video for "Reason To Believe" here
ARCH ENEMY live in 2019:
21.03.2019 Chiba (Japan) – Makuhari Event Hall
31.05.2019 Pilsen (Czech Republic) – Metalfest Open Air
05.06.2019 Sölvesborg (Sweden) – Sweden Rock Festival
07.06.2019 Nürburg (Germany) – Rock Am Ring
08.06.2019 Nürnberg (Germany) – Rock Im Park
06.07.2019 Barcelona (Spain) – Rock Fest Barcelona
12.07.2019 Kvinesdal (Norway) – Norway Rock Festival
10.07.2019 Eindhoven (The Netherlands) – Dynamo Metal Fest
20.07.2019 Laukaa (Finland) – John Smith Rock Festival
Quelle: centuryMedia.
Ähnliche Artikel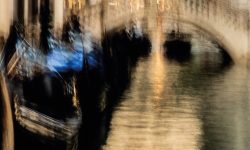 Der Name John Illsley ist untrennbar mit der Band Dire Straits verbunden, und es obliegt derzeit wohl in erster Linie
Weiterlesen