Nashville Pussy (USA) – Pleased To Eat You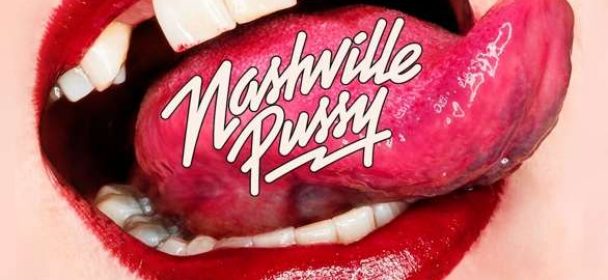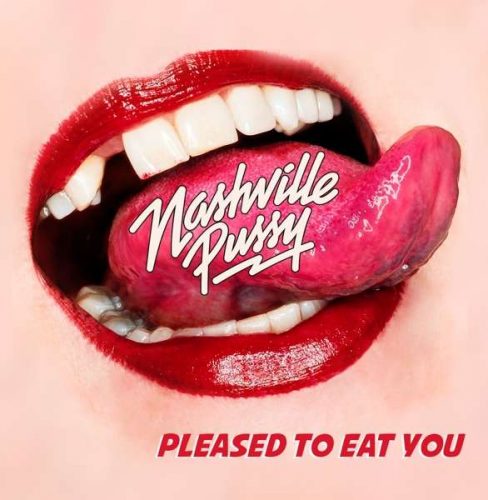 Von uns aller Lemmy wurden die Rednecks einmal als "Amerikas letzte große Rock And Roll Band" betitelt. Wer die Jungs und Mädels um Mastermind Blaine Cartwright kennt, weiß diese Äußerung um so mehr zu würdigen. Seit über zwanzig Jahren wirbeln die Pussys nun schon über die Bühnen dieser Welt und legen mit "Pleased To Eat You" ihr neuestes Werk vor.
Wer nun große Veränderungen erwartet, sieht sich getäuscht. Denn auch auf ihrem siebten Studioalbum ziehen sie wieder alle Register des puren schmutzigen Rock & Roll. Die Boxen glühen, der Raum schmeckt nach Whiskey und riecht nach altem Rauch und irgendwo in der Ecke lehnt ne alte Gibson am verstaubten Marshall. Dass die Band ihre größte Stärke auf der Bühne hat, weiß man als Fan und aus dieser Sicht betrachtet, kann man sich fast gar nicht entscheiden, welche Songs man am liebsten einmal live erleben möchte. Das Teil rockt von Anfang bis Ende, bringt zwischendurch auch mal leichte Gospelchöre ins dampfende Spiel, bevor der nächste Run auf ein kühles Blondes ansteht. Dabei zocken sich Nashville Pussy dermaßen locker und doch beständig durch die Songs, dass es eine echte Freude ist der Band zuzuhören.
Ihr wollt endlich mal wieder dreckigen Rock & Roll? Dann habt ihr jetzt keine Ausrede mehr.
Fazit: Wieder einmal ist es der Band gelungen ein heißes, dreckiges Stück rohen Rock & Rolls zu veröffentlichen, dass niemanden kalt lassen sollte.
She Keeps Me Coming And I Keep Going Back
We Want A War
Just Another White Boy
Go Home And Die
Low Down Dirty Boy
Testify
One Bad Mother
Woke Up This Morning
Drinking My Life Away
Endless Ride
Hang Tight
CCKMP
Trying To Pretend That I Give A Shit
Label: earMusic
VÖ: 21.09.2018
Laufzeit: 45:12 Min.
Herkunft: USA
Stil: Sleaze Rock/Rock & Roll
Webseite: http://www.nashvillepussy.com/
Facebook: https://www.facebook.com/NSPSY/
Ähnliche Artikel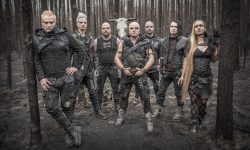 "Die Zeit ist nahe! Die Stunde der Offenbarung steht bevor! Vergesst die Theorien über Polsprung, Eiszeit und Asteroideneinschläge und macht
Weiterlesen