Marillion (GB) – All One Tonight (Live At The Royal Albert Hall)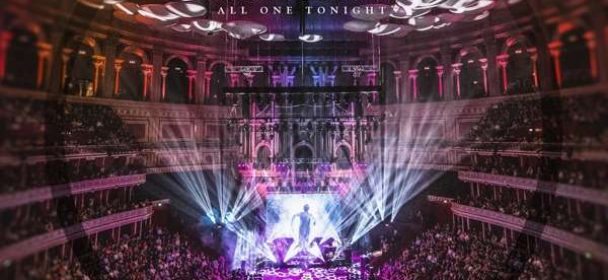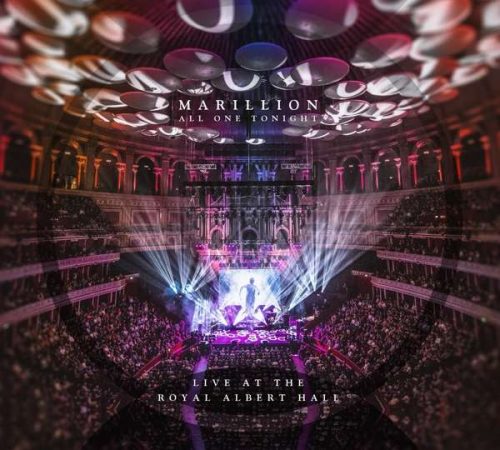 Am 13. Oktober 2017 spielten Marillion zum allerersten Mal in der Royal Albert Hall in London. Das Konzert war innerhalb kürzester Zeit ausverkauft und das Publikum, welches aus verschiedenen Teilen der Welt angereist war, wurde mit einer herausragenden Marillion Show belohnt.
In zwei Teilen präsentiert "All One Tonight (Live At The Royal Albert Hall)" erstmals das komplette, von Fans und Kritikern gleichermaßen gefeierte TOP 10-Studioalbum "F*** Everyone And Run (F E A R)". Begleitet von einer beeindruckenden Lichtshow und Projektionen spielen Marillion ihren prägnanten und prägenden Zeitgeist mit unvergleichbarer Leidenschaft und Energie. Die zweite Hälfte stellt "In Praise Of Folly and Guests" vor, ein Streicherquartett mit Flöte und Französischem Horn, das dem Rest der Show mit einigen der beliebtesten Marillion Live-Songs zusätzliche Tiefe und Emotionen verleiht.
Die britische Rockband Marillion, gegründet 1979, wurde zu einer der kommerziell erfolgreichsten Neo-Progressive Rockbands der 80er Jahre und auch heute zählen Marillion zu den wichtigsten Repräsentanten ihres Genres. Im Laufe ihrer Karriere, welche sich nun über fast vier Jahrzehnte erstreckt, haben sie 18 Studioalben veröffentlicht und weltweit über 15 Millionen Tonträger verkauft.
"All One Tonight (Live At The Royal Albert Hall)" entstand unter der Regie von Tim Sidwell und wurde aufgenommen und gemixt von Michael Hunter. Die Blu-ray erscheint mit exklusivem Bonus-Material wie z.B. der 35-minütigen Dokumentation "We Will Make A Show".
Wohl kaum eine andere Band des Neo-Prog hat Fans und Kritiker im Laufe der Jahrzehnte mehr überzeugt, als die Band um Mastermind Steve Rothery und Sänger Steve Hogarth. Auch wenn immer noch viele Alt-Fans der Fish-Ära nachtrauern, konnte sich keine andere Bands dieses Genres dermaßen etablieren und durch die stilistische Änderung selbst Absolutverweigerer in ihren Bann ziehen. Die Shows der Band sind absolute Happenings, verbinden Fans weltweit und bringen, wie in diesem Fall, diese auch zusammen. Das Bild und der Sound der uns vorliegenden DVD sind vorbildlich und zeitgemäß für eine derartige Produktion. Lasst euch verzaubern, lehnt euch einfach nur zurück und genießt!
Fazit: Eine beeindruckende Performance einer der besten Neo-Prog Bands des Planeten.
DVD 1:
El Dorado
Living In F E A R
The Leavers
White Papers
New Kings
Tomorrow's New Country
DVD 2:
The Space
Afraid Of Sunlight
The Great Escape
Easter
Go!
Man Of A Thousand Faces
Waiting To Happen
Neverland
The Leavers: V. One Tonight
Label: earMusic
VÖ: 27.07.2018
Laufzeit: 150:00 Min.
Herkunft: England
Stil: Prog Rock
Webseite: http://www.marillion.com/
TOURDATES: !
23.11.2018          Frankfurt, Germany – Jahrhunderthalle
25.11.2018          Essen, Germany – Colosseum (Sold Out)
26.11.2018          Essen, Germany – Colosseum
28.11.2018          Berlin, Germany – Admiralspalast
29.11.2018          Erfurft, Germany – Alte Oper
01.12.2018          Bremen, Germany – Musical Theater
02.12.2018          Hamburg, Germany – Mehr Theater
04.12.2018          Stuttgart, Germany – Hegel Saal
05.12.2018          Vienna, Austria – Gasometer
Ähnliche Artikel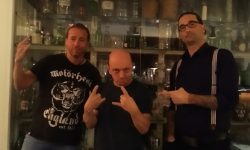 Van Canto, Sabaton, Nightwish, Within Temptation, Rhapsody, Equilibrium alles Metal-Bands, mit denen ein Bernhard Hoecker sehr gut leben kann! Es
Weiterlesen