Lynyrd Skynyrd (USA) – Live In Atlantic City (CD + Blu-ray)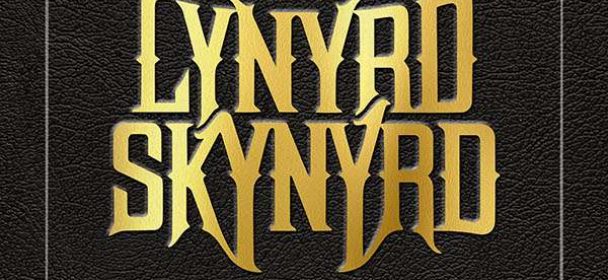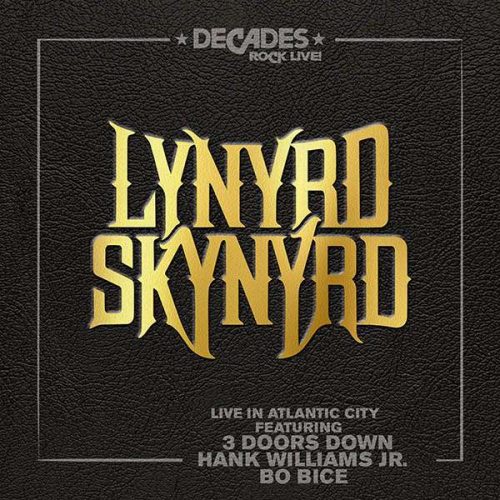 Gibt es eine größere Southern Rock Band als die alten Recken von Lynyrd Skynyrd? Wohl kaum. Sie haben Welthits geschrieben, sich in die Geschichtsbücher der amerikanischen Musik eingeschrieben und so manchen derben Schicksalsschlag überlebt. Sie haben sich immer wieder aufgerappelt und gehören zu den beständigsten Bands überhaupt. Von der Urbesetzung ist zwar inzwischen nicht mehr wirklich viel übrig geblieben, das aber ändert nichts an dem immer noch offen zu Tage gelegten Enthusiasmus. Leider hat die Band seit einer gefühlten Ewigkeit kein neues Album mehr eingespielt, weshalb es in den letzten Jahren nur noch zu Live-Veröffentlichungen kam.
Auch "Live In Atlantic City" glänzt mit den Klassikern "Working For MCA", "Sweet Home Alabama" und natürlich "Free Bird". Auch wenn diese Songs schon lange ins Museum gehören und eigentlich totgedudelt sind, kann man sie immer wieder hören und genießen, denn die Band trägt diese Songs noch immer mit unglaublicher Inbrunst und Emotion vor, dass es einfach nur Spaß macht. Diesmal allerdings haben sie sich mit 3 Doors Down, Bo Bice und Hank Williams Jr. tatkräftige Unterstützung auf die Bühne geholt und sich damit auch ein wenig aus ihrer Comfort Zone herausgewagt. Dass bei solchen Gästen einer gemeinsamen Session nichts im Wege steht, dürfte klar sein und so performen sie dann alle zusammen die Hits "Sweet Home Alabama" und "Call Me The Breeze". Gerade durch die Gäste, die ihre eigenen Songs zum Besten geben, gewinnt die Show und beweist erneut, dass Lynyrd Skynyrd noch lange nicht zum alten Eisen gehören.
Fazit: Immer wieder beeindruckend.
Workin' For MCA
Red White And Blue (Love It Or Leave)
Gimme Three Steps
The Real Thing (Feat. Bo Bice)
Gimme Back My Bullets (Feat. Bo Bice)
Down South Jukin' (Feat. Hank Williams Jr.)
Born To Boogie (Feat. Hank Williams Jr.)
That Smell (Feat. 3 Doors Down)
Kryptonite (Feat. 3 Doors Down)
Saturday Night Special (Feat. 3 Doors Down)
Call Me The Breeze
Sweet Hoem Alabama
Free Bird
Label: earMusic
VÖ: 21.09.2018
Laufzeit: 66:50 Min.
Herkunft: USA
Stil: Southern Rock
Webseite: http://lynyrdskynyrd.com/
Facebook: https://www.facebook.com/LynyrdSkynyrd
Ähnliche Artikel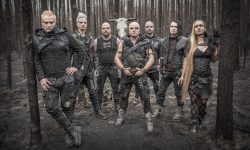 "Die Zeit ist nahe! Die Stunde der Offenbarung steht bevor! Vergesst die Theorien über Polsprung, Eiszeit und Asteroideneinschläge und macht
Weiterlesen