LAURENCE JONES BAND (UK) – Laurence Jones Band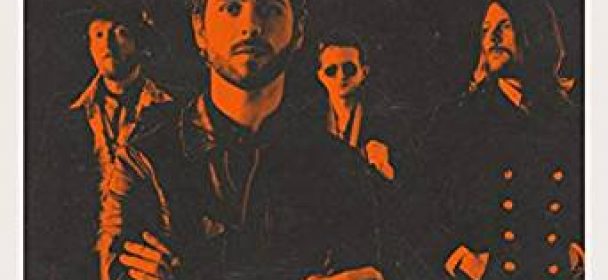 Es rockt, es groovt, es ist irgendwie Classic Rock, ein wenig Pop Rock, doch der Blues zieht sich glücklicherweise immer noch wie ein roter Faden durch das selbstbetitelte, aktuelle Album der Laurence Jones Band. Puristen werden das (im Vergleich zu früheren Alben) anders sehen, doch der Awardgekrönte Mann, der mit 17 sein Handwerk begann, bereits mit Eric Burdon und anderen Größen gemeinsam auf der Bühne stand und vor 3 Jahren in die Blues Hall Of Fame aufgenommen wurde, macht einfach das, was er am besten kann: Musik schreiben und sich bitte an nichts binden lassen. So sehe ich Album Nummer 6 des Amerikaner als natürliche Weiterentwicklung dessen, worauf er halt grade Bock hat. Wenn es dazu anderen (Scheuklappenlosen) Rockmusikfreunden auch gefällt, dann hat der Gitarrist aus Liverpool mit seiner Band alles richtig gemacht.
Fazit: Vielleicht ein bißchen zu weit in Richtung John Mayer geraten, aber immer noch klar Laurence Jones / Laurence Jones Band.
Tracklist:
1. Everything's Gonna Be Alright
2. Wipe Those Tears Dry
3. I'm waiting
4. Stay
5. Mistreated
6. Quite Like You
7. Long Long Lonely Ride
8. Beautiful Place
9. Low Down
10. Day Tripper
11. Heart Is On Fire
12. The Love
Line-Up:
Laurence Jones – Vocals, Guitars
Bennett Holland – Keyboards, Backing Vocals
Phil Wilson – Drums, Percussion
Greg Smith – Bass
Guest:
Di Reed – Backing Vocals
VÖ: 27-09-2019
Label: Top Stop Music / Rough Trade
Herkunft: UK
Spielzeit: 40:49 Min.
Genre: Blues, Blues Rock
Internet:
FB – https://www.facebook.com/laurencejonesmusic
HP – https://www.laurencejonesmusic.com/
Youtube:
Ähnliche Artikel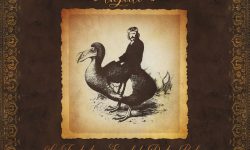 Als sich die Band 1998 im beschaulichen Gard, gelegen im Süden Frankreichs, gründete, konnte niemand ahnen, dass die Band ihren
Weiterlesen