Judas Priest, "Firepower TOUR 2018", Support: Uriah Heep, Mittwoch, 08. August 2018 | Dortmund Westfalenhalle
Judas Priest, "Firepower TOUR 2018", Support: Uriah Heep, Mittwoch, 08. August 2018 | Dortmund Westfalenhalle
Christoph Speidel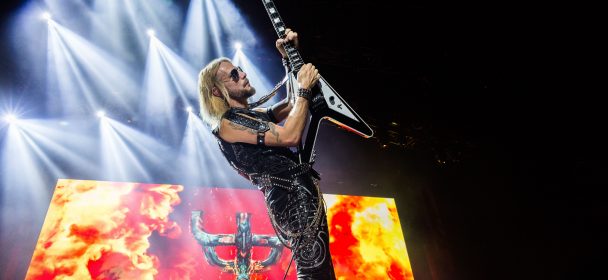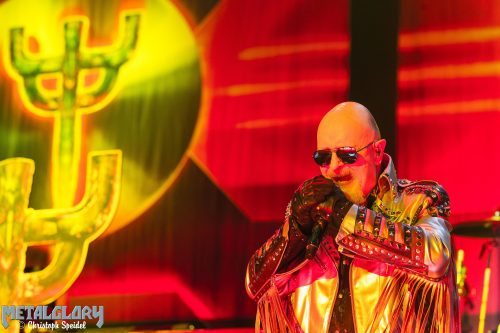 Wenn 2 Größen des Hardrocks und des Heavy Metal zusammen spielen, lassen es sich die Fans nicht nehmen dabei zu sein. 9000 wollten dabei sein im nicht ganz ausverkauften Rund zu Dortmund.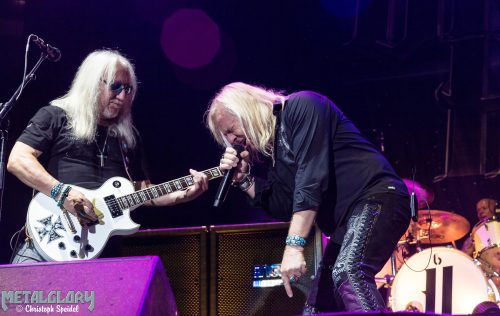 Uriah Heep starteten pünktlich um 20 Uhr ihren 45-minütigen Gig, bei dem sie ausführlich Werbung für ihr bald erscheinendes Album "Living The Dream" und die darauffolgende Headliner-Tour im Oktober/November diesen Jahres machten. Songs aus allen Dekaden ihres Schaffens wurden gespielt, mit tollem Sound und erfreulich viel Licht. Der Abschluss war natürlich das viel bejubelte "Easy Living".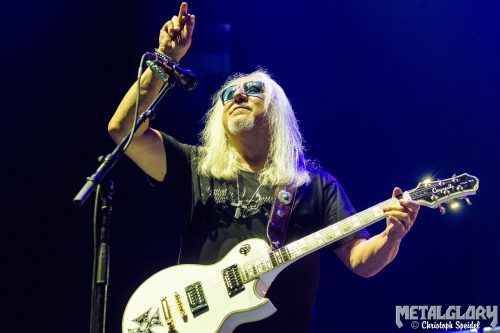 "War Pigs" von Black Sabbath stimmte die Fans gut 40 Minuten später ein, bevor die Metal Gods mit "Firepower" vom gleichnamigen neuen Album aus allen Rohren feuerten. Neben dem neuen Material wurden auch ein paar Songperlen aus der Vergangenheit wieder hervor geholt, wobei besonders die Songs von "Sad Wings of Destiny" und "Sin After Sin" für euphorischen Jubel bei den Fans sorgen konnten. Wie aus einem Guss präsentierte sich die Band, die allerdings auch ihre kleinen schöpferischen Pausen zwischen den Songs machte. Das tat der Stimmung keinen Abbruch, die Fans bedankten sich mit Jubel bei der gut aufgelegten Band. Eine stimmige Lichtshow und der laute, aber mehr als gute Sound taten ihr übriges. Rob Halford war stimmlich sehr gut drauf. Stellenweise zu gut, da wurde vielleicht technisch nachgeholfen (?). Gestört hat es niemanden.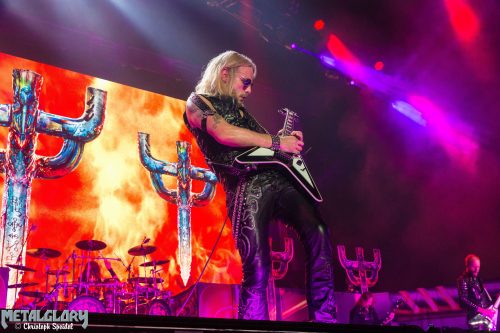 Bei den 4 Zugaben begab sich auch Glenn Tipton auf die Bühne, der sich nach seiner Parkinson-Erkrankung vom stressigen Tourleben etwas zurückgezogen hat. Andy Sneap füllte dessen Part souverän, aber auch nicht überpräsent aus. Die Fans feierten jedes Solo des Gitarristen. Nach 100 Minuten beendete "Living After Midnight" das Konzert und entließ das Publikum in die schwülwarme Nacht.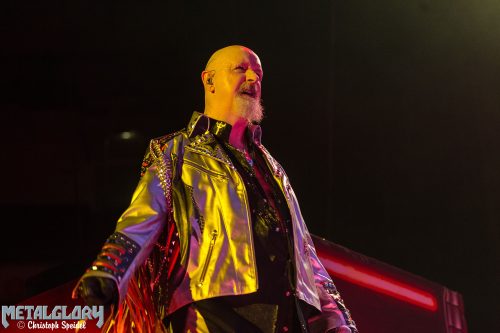 Fazit: THE PRIEST IS BACK AND STRONGER THAN EVER!
Gastschreiber: Jens-Peter Topp
Mehr Bilder gibts hier: https://www.metalglory.com/gallery/judas-priest-und-support-uriah-heep-08-08-2018-dortmund-westfalenhalle/
Setlist
War Pigs(Black Sabbath song)
Firepower Intro
Prelude
Guardians
PainkillerEncore:
Metal Gods(with Glenn Tipton)
Breaking the Law(with Glenn Tipton)
No Surrender(with Glenn Tipton)
We Are the Champions(Queen song)
Ähnliche Artikel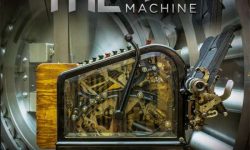 Irgendwie scheint George Lynch gerade einen Lauf zu haben. Mit etlichen Bands und Projekten, wie Ultraphonix, Lynch Mob oder KXM
Weiterlesen