HARDCORE SUPERSTAR (SWE) – You Can´t Kill My Rock´n´Roll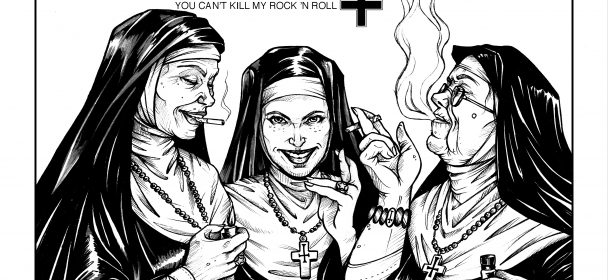 Knapp 20 Jahre Hardcore Superstar, das 11. Studio-Album soeben vorgelegt, nie die Attitüde und gute Laune verloren, stets die Fahne des sleazigen Rock´n´Roll laut hochgehalten, Glückwunsch! Geht das auf "You Can´t Kill My Rock´N´Roll" genau so weiter? Ja! Kurz und schmerzlos mit einem fetten Ja beantwortet. Man hat versucht, sich nicht komplett der Neuzeit zu verschließen und lässt ein paar moderne Effekte einfließen, doch die tun niemanden weh sondern unterstreichen eher das riffrockende Gesamtpaket! Album Nummer 11 wird wieder Rock- und Metalheads aller Genre auf den Konzerten vereinen und genau dafür sorgen, was Rock´n Roll auch tun sollte: Spaß!
Fazit: Fans der Schweden werden das Ding garantiert schon in den Händen halten und es dauerrotieren lassen. Allen anderen empfehle ich unbedingt, "You Can´t Kill My Rock´N´Roll" mindestens Gehör zu schenken. Nicht vom "seltsamen" Artwork abschrecken lassen!
Tracklist:
01. ADHD
02. Electric Rider
03. Bring The House Down
04. You Can't Kill My Rock 'N Roll
05. Never Cared For Snobbery
06. Have Mercy On Me
07. Hit Me Where It Hurts
08. Useless Information
09. The Others
10. Medicine Man
11. My Sanctuary
12. Baboon
13. Goodbye
Line-Up:
Jocke Berg – Vocals
Vic Zino – Guitar
Martin Sandvik – Bass
Adde Andreasson – Drums
VÖ: 21.09.2018
Label: Gain Music Entertainment
Spielzeit: 43:06 Min.
Herkunft: Schweden
Genre: Rock´n´Roll, Sleaze Rock
Internet:
FB – https://www.facebook.com/OfficialHardcoreSuperstar/
HP – http://www.hardcoresuperstar.com/
Youtube:
Ähnliche Artikel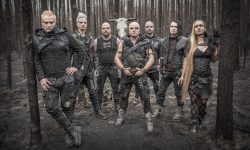 "Die Zeit ist nahe! Die Stunde der Offenbarung steht bevor! Vergesst die Theorien über Polsprung, Eiszeit und Asteroideneinschläge und macht
Weiterlesen