GHOST WORLD (FIN) – Spin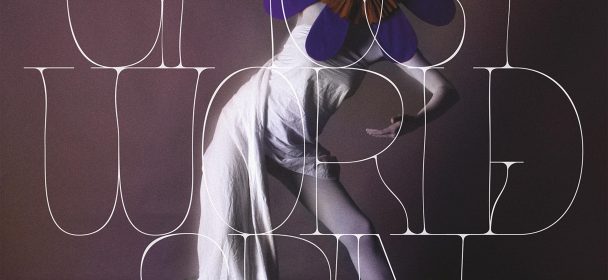 Warum die Finnen Ghost World ihren Kurs leicht änderten, ist leider nirgendwo nachzulesen. Vom punklastigen Alternative / Indie Mix ist auf "Spin" aktuell nur noch Alternative, Acoustic, Pop, Indie, Folk der gesetzten Art, übrig. Sehr leicht zu konsumieren, warm und melancholisch, stellenweise auch einlullernd.
Fazit: Haut mich nicht wirklich von den Socken. Stört nicht und ist qualitativ immer noch bedeutend besser, als das, was heutzutage durch die Radiolandschaft bis zum Abwinken geblasen wird. Indie Pop Freunde, welche noch einen nicht ganz so düsteren Soundtrack für Herbsttage suchen, sind mit Ghost World´s "Spin" sehr gut bedient. Rocker und Metaller: unbedingt erstmal reinhören!
Tracklist:
01 Bend Towards The Sun
02 Nice Sunglasses
03 Green Sixteen
04 Pale & Blue
05 Vegetable State
06 Gutter Of Hearts
07 Coming Over
08 Nightgown
09 Leave No Trace
Line-Up:
Liisa – vocals & guitar
Jesse – bass
Tuomas – drums
Gyntsä – guitar
VÖ: 31-08-2018
Label: Svart Records
Spielzeit: 39:39 Min.
Herkunft: Finnland
Genre: Alternative, Acoustic, Folk, Pop, Indie
Internet:
FB – https://www.facebook.com/GhostWorldband/
Youtube:
Ähnliche Artikel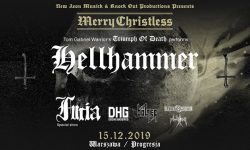 Dieses Jahr findet das von Behemoth präsentzierte Festival MERRY CHRISTLESS in nur einer Stadt statt und zwar in Warschau, Progresja
Weiterlesen