FIVE FINGER DEATH PUNCH (USA) – A Decade Of Destruction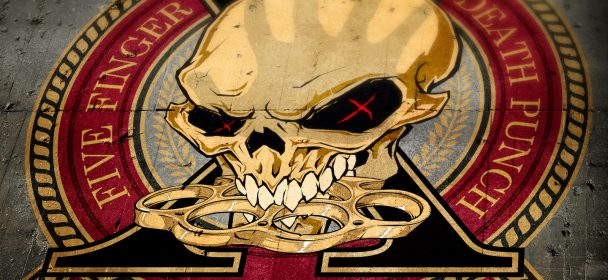 2005 gegründet, veröffentlichte die Nu-Metal / Modern Metal / Groove Metal / voll auf die Glocke Metal – Truppe aus Kalifornien bereits 6 Studio-Alben sowie unzählige Singles, daher ist es nach über einer Dekade auch legitim, (pünktlich zum Weihnachtsgeschäft) eine Best-Of Compilation vorzulegen. Nach Blick auf die Tracklist bin ich schnell versichert, dass hier nicht lieblos irgendwas zusammengeklatscht wurde sondern mit Bedacht die von den Fans geliebten und geforderten Songs vertreten sind, welche die Band am besten präsentieren. Was Band-intern läuft, kann ich nicht sagen, bzw. will ich mich auch nicht an diesen Diskussionen beteiligen. Es ist mir total egal, wer wen  nicht mehr lieb hat und nun schmollt…mir ist wichtig, dass diese großartige Combo weiterhin fette, harte, dicke Eier Rock & Metal Alben veröffentlicht und Musik abliefert die antreibt, die anpeitscht. Live sind sie im Dezember 2017 auch bei uns gemeinsam mit In Flames unterwegs, Dates siehe unten.
Fazit: Für Neulinge ist diese Compilation ein guter Einstieg in die Welt von FFDP. Klar gibt es bei solchen Zusammenstellungen immer Songs die man vermisst, aber letztendlich muß sich jemand entscheiden, welche Lieder nun am besten die Band darstellen. Als kleinen Trüffel, werden noch 2 neue Songs präsentiert: "Trouble" und "Gone Away" heißen die Nummern, die auch ins musikalische Gefüge der Band passen und letztendlich auch nicht wirklich für Überraschungsmomente sorgen, aber definitiv keine unüberlegten Bonus-Schnellschüsse sind und auch nicht nach abgehangenem Restmaterial klingen, anzuchecken im Clip weiter unten. Damit ist die CD auch für Fans der Band interessant und sollte noch auf die Wunschzettel geschrieben werden!
Tracklist:
1. Trouble
2. Gone Away
3. Lift Me Up
4. Wash It All Away
5. Bad Company
6. Under And Over It
7. Wrong Side Of Heaven
8. House Of The Rising Sun
9. I Apologize
10. The Bleeding
11. Jekyll And Hyde
12. Remember Everything
13. Coming Down
14. My Nemesis
15. Battle Born
16. Far From Home
Line-Up:
Ivan – Vocals
Zoltan – Guitars
Jason- Guitars
Jeremy – Drums
Chris – Bass
Label: Eleven Seven Music
VÖ: 01.12.2017
Spielzeit: 63:49 Min.
Herkunft: USA
Genre: Metal, Nu Metal, Modern Metal, Groove Metal
Internet:
HP – http://www.fivefingerdeathpunch.com
FB – www.facebook.com/fivefingerdeathpunch
Youtube:
Tourdates: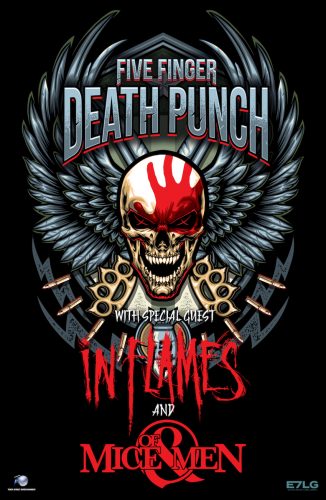 02.12.2017 – (DE) Stuttgart, HMH Schleierhalle
06.12.2017 – (DE) Frankfurt, Festhalle
08.12.2017 – (AT) Vienna, Stadthalle*
*With Of Mice & Men
Ähnliche Artikel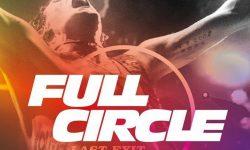 Nach der geglückten Premiere am 12. September 2018, in der Lichtburg / Essen, hieß es am folgenden 20. September, ALLE
Weiterlesen