EVERGREY (SWE) – The Atlantic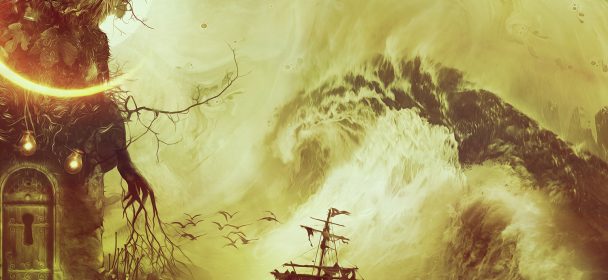 "Entsprechend dem programmatischen Albumtitel…nehmen Evergrey ihre Fans mit auf eine stürmische Fahrt durch die raue (Prog Metal-) See." (O-Ton Info-Sheet)

Beser kann es eine Info in diesem Punkt, zu diesem Album, nicht beschreiben. Als ich "The Atlantic" das 1. Mal hörte, riss es mir den A… bis zum Stehkragen auf (mein O-Ton) und erklärte sich zum 1. richtigen Highlight im noch jungen Metaljahr 2019. Evergrey haben alles richtig gemacht, und die abgründigen Erlebnisse rund um Liebe, Hass, Freude, Trauer, Dunkelheit und Schönheit, wieder einmal musikalisch einbrennend, für die Ewigkeit regelrecht (metallisch) in Stein gemeißelt. Melodisch, hart, düster, progressiv, episch und abwechslungsreich, werden 10 Tracks serviert, welche die hochklassige Kontinuität und die Genialität im Songwriting erneut unterstreichen und fragen lassen, warum es diese Band immer noch nicht geschafft hat, an sämtlichen Göttersitzen, merklich zu rütteln?!
Fazit: Genau so, kann es 2019 gern weiter gehen. Wahrscheinlich wirklich das progressivste Album der Bandgeschichte, ohne den Platz für Freude und Schmerz, für Melodie und Eingängigkeit, aufgeben zu müssen. Es klingt nicht jahrelang konstruiert, sondern wie aus einem beinahe direkten Guss in die Mikros, durch Produktion und Mix, direkt ins Gehirn. Freunde progressiven, melodischen Metals, können / sollten hier unbesorgt blind zuschlagen! Auf Vinyl wird das Teil auch erscheinen.
Tracklist:
01 A Silent Arc
02 Weightless
03 All I Have
04 A Secret Atlantis
05 The Tidal
06 End Of Silence
07 Currents
08 Departure
09 The Beacon
10 This Ocean
Line-Up:
Tom S. Englund -Vocals, Guitars
Henrik Danhage -Guitars
Rikard Zander -Keyboards
Johan Niemann -Bass
Jonas Ekdahl -Drums
VÖ: 25-01-2019
Label: AFM Records
Spielzeit: 54:07 Min.
Herkunft: Schweden
Genre: Metal, Progressive Metal
Internet:
FB – https://www.facebook.com/Evergrey/
Youtube:
Ähnliche Artikel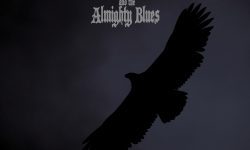 2015 erschien das sebstbetitelte Debüt der Norweger, 2017 legten sie mit "II" nach und nun wurden alle Trademarks der ersten
Weiterlesen