DEICIDE – Overtures Of Blasphemy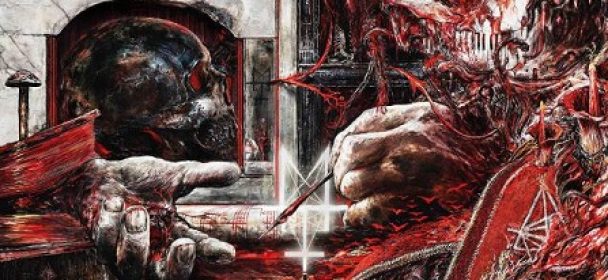 DEICIDE (USA) "Overtures Of Blasphemy"
Spielzeit: 37 Min.
VÖ: 07.09.2018
Label: Cenutry Media
Genre: Brutal Death Metal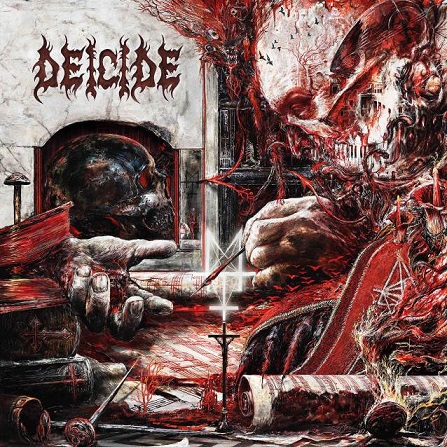 Glen Benton und Co. haben sich nun reichlich Zeit gelassen, was den Nachfolger vom -für meine Begriffe sehr ordentlichen- "In The Minds Of Evil" anbelangt. Doch die Wartezeit hat sich allemal gelohnt. Denn, auch wenn es einmal mehr auch typisch Deicide ist, so ist das neue Album etwas anders als der Vorgänger. Deutlich bösartiger und eben kompromissloser, vielleicht weniger melodiöser, aber das alles sind Deicide schon immer. Auch klar, dass niemand Zeiten von "Legion" bis "Serpents oft he Light" erwartet oder benötigt, diese Ära steht nun mal für sich. Daher ist jeglicher Vergleich unnötig. Klar ist auch, dass die Band einmal mehr sich so ins Zeug legt, dass es interessant wird diese neue Songs auch Live o stage zu hören. Kurze Songs, wie eh und je und eben komplett auf die hohe Riff-Geschwindigkeit ausgerichtet.
Ob wir nun tatsächlich so lange auf das Album haben warten müssen sein dahingestellt, schließlich kann sich eine Band wie diese solche Pausen ja erlauben – vor allem, wenn das Ergebnis dann auch so aussieht. Ausreichend Zeit die Klassiker auszukramen, hat man dann ja dadurch sowieso.
Fazit: Deicide eben!
Böse, schnell und ordentlich in die Fresse. Alles andere als zurückhaltend, respektvoll oder älterwerdend. Diese geht weiterhin ihren Weg. Das Schöne daran ist, viele jüngere Bands können dazulernen und derartige "ältere" Bands dürfen sich ohne Weiteren mit den jüngeren Bands auf der Bühne sehen lassen.
Tracklist:
One With Satan (3:46)
2. Crawled From The Shadows (3:20)
3. Seal The Tomb Below (2:57)
4. Compliments Of Christ (2:44)
5. All That Is Evil (3:24)
6. Excommunicated (2:55)
7. Anointed In Blood (3:18)
8. Crucified Soul Of Salvation (3:00)
9. Defying The Sacred (3:30)
10. Consumed By Hatred (3:02)
11. Flesh, Power, Dominion (3:33)
12. Destined To Blasphemy (2:25)
Glen Benton – Bass, Vocals
Steve Asheim – Drums, Guitars
Kevin Quirion – Guitars
Mark English – Guitars
Ähnliche Artikel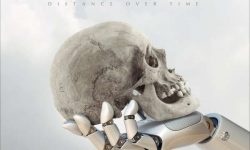 Mit ihrem letzten Album "The Astonishing", einem reinen Konzeptalbum, haben die New Yorker Prog-Götter erneut die Fangemeinde gespalten. Das sind
Weiterlesen