Blackberry Smoke (USA) – Find A Light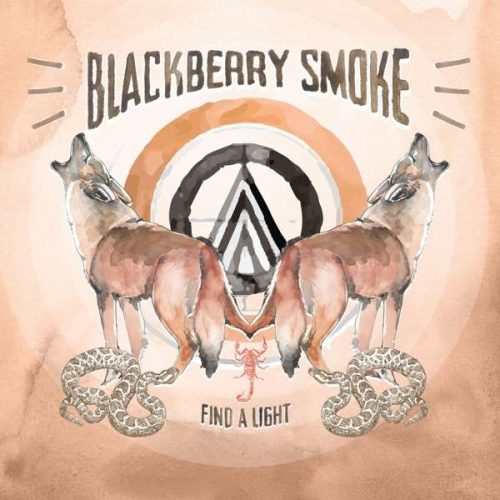 Bereits mit ihrem Erstwerk "Bad Luck Ain't No Crime" konnte die Band im Jahr 2004 erste Lobeshymnen einheimsen. Der Nachfolger "Little Piece Of Dixie" setzte diesen Trend 2009 fort, bevor der Durchbruch im Jahr 2012 mit "The Whippoorwill" erfolgte und die Band an die Spitze der Southern Rocker katapultierte. Mit "Find A Light" folgt nun der Nachfolger zu dem grandiosen "Like An Arrow", das erneut Maßstäbe setzen konnte.
Wie nicht anders zu erwarten verteidigt die Band von Anfang an ihre Spitzenposition und zeigt, dass sie nicht umsonst zu den besten Southern Rock Bands gehört. Denn auch auf ihrem sechsten Album bleiben sie ihrer Linie treu, verschmelzen Country mit Rock und fügen dem Ganzen eine kleine Prise Hardrock hinzu, die so manchen Fan mit einem glückseeligen Lächeln zurücklässt. Bereits der ziemlich straight rockende Opener "Flesh And Bone" gibt die Marschrichtung vor. Doch auch der Nachfolger, das locker flockige "Run Away From It All", bildet keine Ausnahme, sondern lässt ein wenig Nähe zu Bruce Springsteen oder den Georgia Satellites aufkommen. Die Band scheint Songs dieser Art dermaßen leicht aus dem Ärmel zu schütteln, denn es findet sich kein einziger Ausfall unter den insgesamt dreizehn Songs, was für die Qualität des Albums spricht. In Anbetracht dessen, dass die Band für meine Begriffe bisher noch keinen Griff ins Klo zu verzeichnen hatte, wird sich "Find A Light" nahtlos zwischen die anderen Alben einreihen. Toll!
Fazit: Blackberry Smoke beweisen erneut, dass sie zu den besten Southern Rock Bands des Planeten zählen.
Flesh And Bone
Run Away From It All
The Crooked Kind
Medicate My Mind
I've Got This Song
Best Seat In The House
I'll Keep Ramblin'
Seems So Far
Lord Strike Me Dead
Let Me Down Easy
Nobody Gives A Damn
Till The Wheels Fall Off
Mother Mountain
Label: Earache Music
VÖ: 06.04.2018
Laufzeit: 53:18 Min.
Herkunft: USA
Stil: Southern Rock
Webseite: https://www.blackberrysmoke.com/
Ähnliche Artikel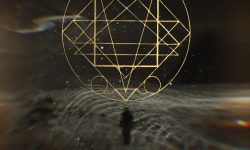 It is our utmost pleasure to share our completely new DEKADENT lyric video for "Shepherd of Stars", taken from our
Weiterlesen