Von Little Steven and the Disciples of Soul erscheint am 24.08. das neue 3CD-Set "Soulfire Live"
Von Little Steven and the Disciples of Soul erscheint am 24.08. das neue 3CD-Set "Soulfire Live"
Arthur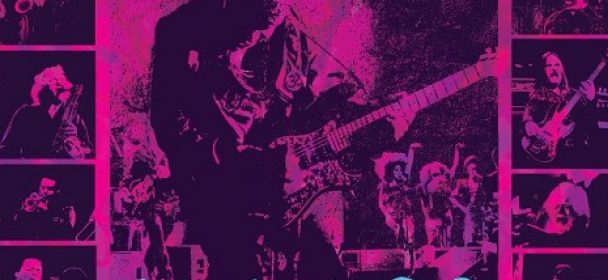 LITTLE STEVEN AND THE DISCIPLES OF SOUL VERÖFFENTLICHEN
PASSEND ZU IHRER GROSSEN TOUR DAS 3CD-SET "SOULFIRE LIVE!"
Am 24. August erscheint die 3CD-Version von "SOULFIRE LIVE!", dem digital bereits veröffentlichten Querschnitt durch die Geschichte des Rock ´n´Roll!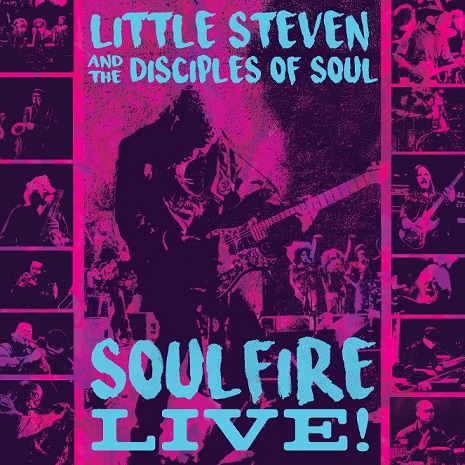 Passend zu ihrer aktuellen Tour "SOULFIRE LIVE!" veröffentlichen Little Steven and the Disciples of Soul ein neues Album mit 24 Titeln, die im vergangenen Jahr auf ihrer ersten Tour nach fast 20 Jahren in Nordamerika und Europa aufgenommen wurden. Digital ist SOULFIRE LIVE! bereits erhältlich. Am 24. August folgt die 3CD-Version.
"SOULFIRE LIVE!" ist eine monumentale und packende Reise durch die Geschichte des Rock ´n´Roll und Stevie Van Zandt ist einer seiner leidenschaftlichsten Vertreter. Die neue Veröffentlichung dokumentiert sein unerschöpfliches Wissen, sein Talent und seine enorme Begeisterung für das Genre in all seinen Formen. Die Songliste enthält neben vielen Titeln aus der Karriere von Little Steven, darunter Klassiker wie "Standing In The Line Of Fire" und "I Don't Want To Go Home", auch einige der beliebtesten Coverversionen wie "Groovin' Is Easy" von The Electric Flag, "Blues Is My Business" von Etta James und "Down And Out In New York City" von James Brown (die letzten beiden befanden sich auch schon auf dem 2017 erschienenen und von der Kritik gefeierten Album "SOULFIRE"). Das Besondere an "SOULFIRE LIVE!" sind Van Zandts unnachahmliche Ansagen und Einleitungen, in denen er über die Geschichte der einzelnen Songs und ihren wichtigen Platz in seiner Musikkarriere spricht. Zu den vielen Highlights zählt zum Beispiel die Ansage des großen Mike Stoller, der zusammen mit Partner Jerry Leiber als der erste erfolgreiche – und mittlerweile auch am dauerhaftesten erfolgreiche – Songwriter und Produzent der Rockmusik gilt.
"SOULFIRE LIVE!" wurde von Stevie Van Zandt produziert und arrangiert, von Bob Clearmountain gemixt und von Bob Ludwig gemastert.
Quelle: promo-Team.de
Ähnliche Artikel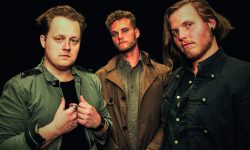 Nicht jede Band schafft es, eine Dekade ihres Bestehens zu feiern. Ein Grund mehr, ein musikalisches Feuerwerk zu entfachen und
Weiterlesen