news: TEMPLE OF DREAD announce new album "Beyond Acheron" and release lyric video "The Plague"
TEMPLE OF DREAD reveal the lyric video 'The Plague' as the first single taken from the East Frisians' forthcoming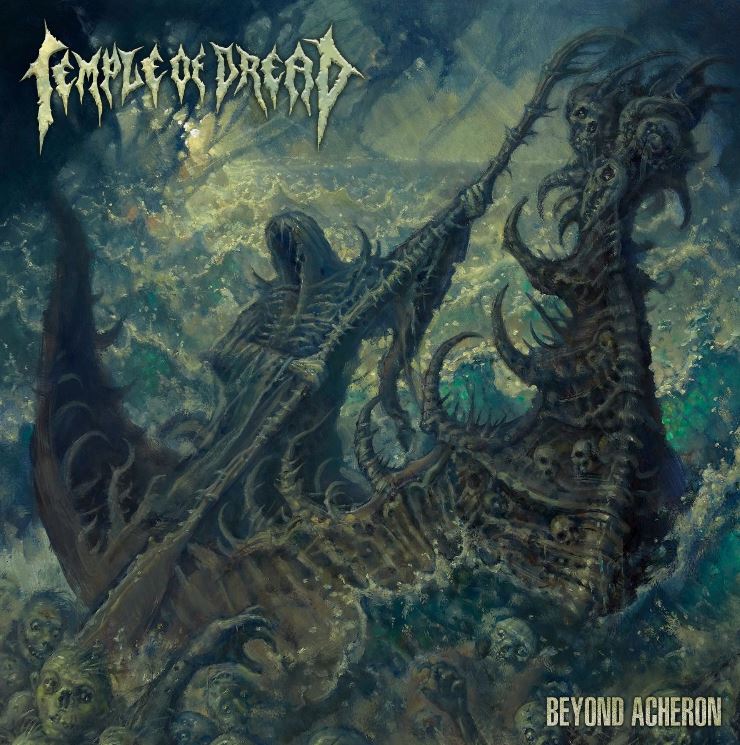 TEMPLE OF DREAD reveal the lyric video 'The Plague' as the first single taken from the East Frisians' forthcoming new album "Beyond Acheron", which is scheduled for release on August 11, 2023.
The lyric video 'The Plague':
TEMPLE OF DREAD comment:
"Our first single, 'The Plague', starts very groovy but ignites the full charge of old school death metal at least when we arrive at the chorus", guitarist Markus Bünnemeyer explains. "Our singer Jens is supported by the amazing Marc Grewe, whose early works have very much inspired Temple of Dread. Their voices are surprisingly similar and complementary. The song's lyrics revolve around the historic 'Plague of Athens'. According to classical sources, this epidemic destroyed man from within and almost destroyed a whole civilization. Any parallels to modern pandemics are 'purely coincidental'. Ecuadorian director Christian Kdrumworm has brilliantly visualised our lyrics with great attention to the details of the 'Beyond Acheron' artwork created by the incredible Paolo Girardi!!"
With "Beyond Acheron", TEMPLE OF DREAD have set a new benchmark for intelligent death metal brutality!

Quelle & ©: Testimony Records