News: RIVERSIDE reveal "WASTELAND" album artwork and first release Details + Tour 2018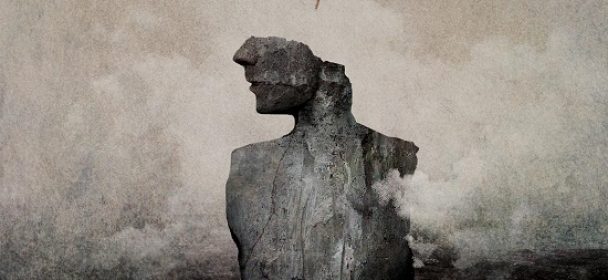 Polish Rock masters RIVERSIDE are pleased to announce that their upcoming seventh studio album "Wasteland" will be released via their longtime label partner InsideOutMusic on September 28th, 2018.
The album will once again feature artwork (to be seen above!) designed by longtime visual partner Travis Smith (Opeth, Devin Townsend, etc.) and the record's main track-listing reads as follows:
RIVERSIDE – "Wasteland":
1. The Day After
2. Acid Rain
3. Vale Of Tears
4. Guardian Angel
5. Lament
6. The Struggle For Survival
7. River Down Below
8. Wasteland
9. The Night Before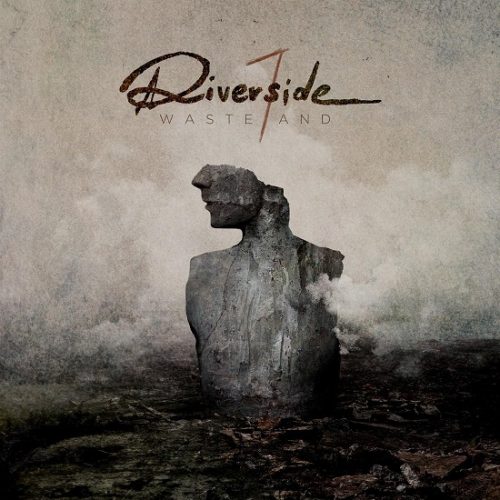 RIVERSIDE's "Wasteland" marks the first studio album effort with newly composed music after the tragic passing of founding member and guitarist Piotr Grudziński on February 21st, 2016.
Attention: More album details, its pre-order option as well as a first single will be launched on July 27th!
After having just performed on a string of European festivals including the prestigious Night Of The Prog festival at the historic Loreley Amphitheater in Germany last weekend, RIVERSIDE are next embarking on the "Wasteland 2018 Tour" throughout October/November to support the release of their upcoming album.
RIVERSIDE – "Wasteland 2018 Tour":

30.10.2018 Berlin (Germany) – Kesselhaus
31.10.2018 Schorndorf (Germany) – Manufaktur
14.11.2018 Hamburg (Germany) – Markthalle
15.11.2018 Oberhausen (Germany) – Turbinenhalle 2
17.11.2018 Neunkirchen (Germany) – Gloomaar Festival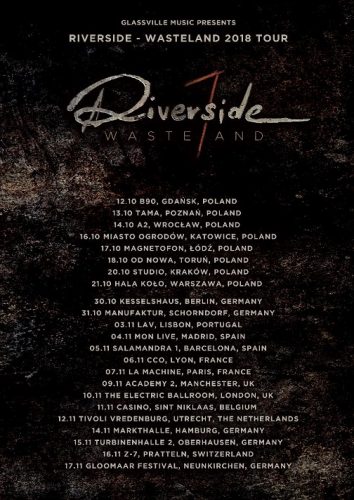 http://www.riversideband.pl
Quelle: insideout/Head Of PR
Ähnliche Artikel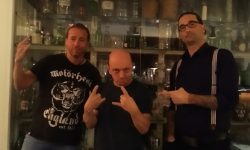 Van Canto, Sabaton, Nightwish, Within Temptation, Rhapsody, Equilibrium alles Metal-Bands, mit denen ein Bernhard Hoecker sehr gut leben kann! Es
Weiterlesen