News: "Resist" von Within Temptation auf Platz 1 der deutschen Charts
…es wundert wohl kaum jemanden, dass das neue "hitlastige" und "jungwirkende (zukunftsgerichtete)" Album "RESIST" von Within Temptation in den Charts gelandet ist.
ABER, es ist das erste Mal, dass die Band es sofort -nach gerade mal einer Woche, auf Nr. 1  schafft (in den Niederlanden selbst "nur" Platz 2)!     Respekt; die TV-Shows, großen Hallen dürfen also gebucht werden!
Die Chartplatzierungen in Europa nach einer Woche:
#1 in Germany, #2 in Belgium & The Netherlands, #4 in Finland, and #15 in the UK.
Quelle: Universal Music/de-de.facebook.com/wtofficial/
Ähnliche Artikel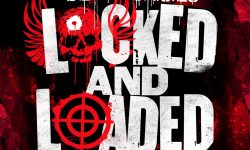 Da wurde ja bereits hier und da gemosert, dass da jetzt ein Coveralbum erscheint... Ok, es gibt einfallsreicheres, es gibt
Weiterlesen