news: PROPHECY FEST announce five new bands for 2023 edition in Balve
Prophecy Fest 2023 is beginning to take shape. That being said, we will continue to announce bands only once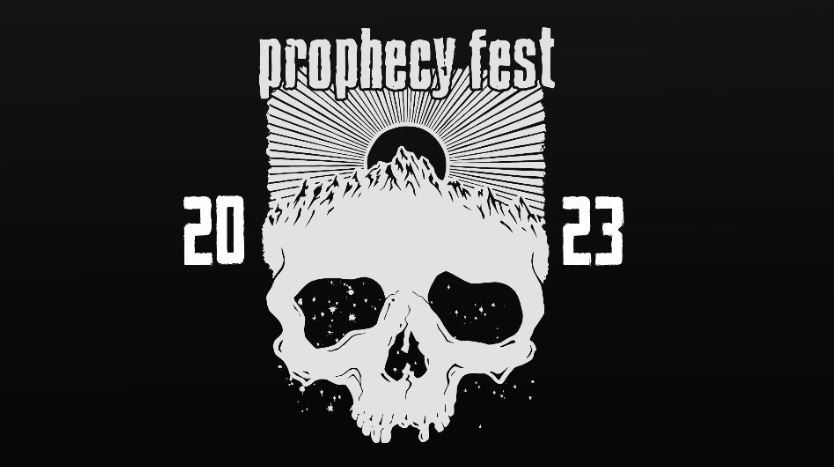 Prophecy Fest 2023 is beginning to take shape. That being said, we will continue to announce bands only once their show has been fully confirmed. Today, we are thrilled to be able to reveal five excellent additions to our billing: THE VISION BLEAK (performing "The Deathship Has a New Captain"), AMENRA, NOVEMBERS DOOM, DARKSPACE, and E-L-R.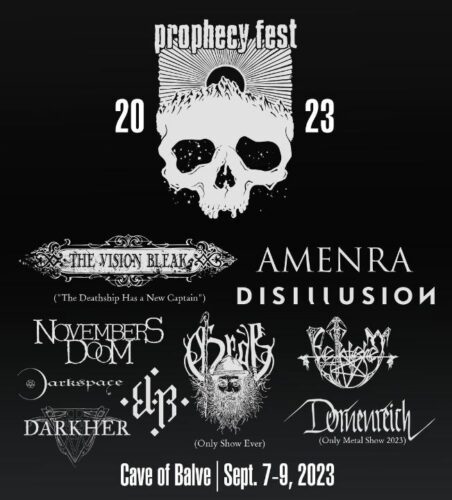 Prophecy Fest will bring dark, forward thinking music with an attitude to one of the world's most fascinating cultural locations again, the legendary, natural Cave of Balve ("Balver Höhle"). The three day event will begin on Thursday, September 7 and it will conclude with a final concert starting before midnight of Saturday, September 9.
These acts have already been confirmed with many more to be added in due time (in alphabetical order): AMENRA, BETHLEHEM, DARKHER, DARKSPACE, DISILLUSION, DORNENREICH, E-L-R, GRÁB, NOVEMBERS DOOM, and THE VISION BLEAK.
Tickets: https://fest.prophecy.de/
Quelle & ©: Prophecy Productions