news: Prophecy Fest announce 2023 festival in Balve
Prophecy Fest announce the 2023 edition of the festival in Germany. Prophecy Fest will bring more dark, forward thinking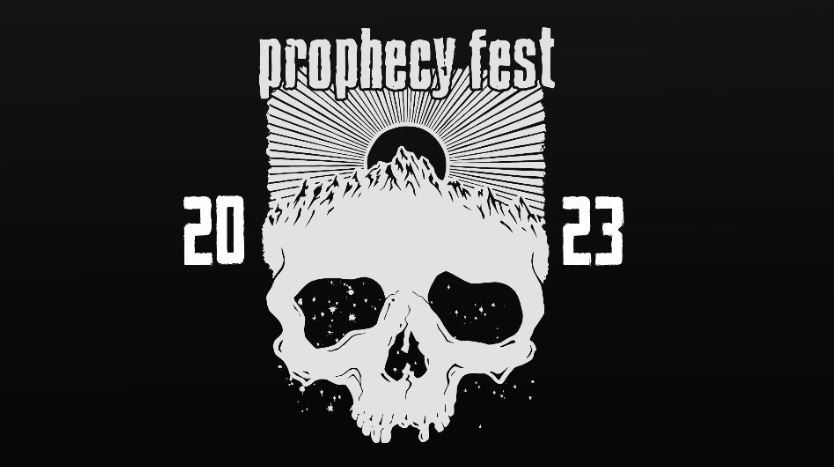 Prophecy Fest announce the 2023 edition of the festival in Germany. Prophecy Fest will bring more dark, forward thinking music with an attitude to one of the world's most fascinating cultural locations, the legendary, natural Cave of Balve ("Balver Höhle") in September 2023.
Prophecy Productions proudly present a three day event that will begin on Thursday, September 7 and conclude with a final concert starting before midnight of Saturday, September 9.
The first acts have already been confirmed with many more to be added in due time: DISILLUSION, DORNENREICH, GRÁB, BETHLEHEM, and DARKHER.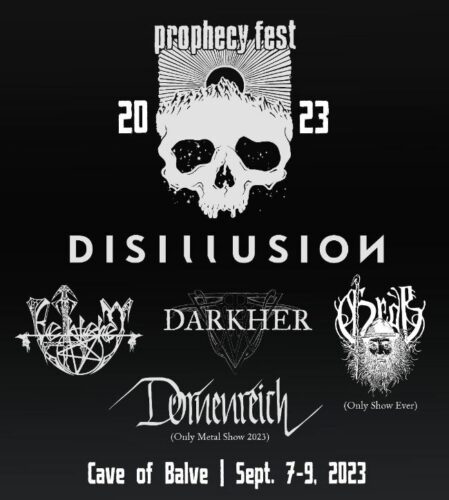 TICKETS
As in previous years, a 3-day-pass incl. a programme book will be made available again. The regular ticket price has been set to 129 Euro. In addition to the basic ticket, it will be possible to acquire a supplementary ticket that grants faster access to the festival ground and the merchandise booth as well as the possibility to shower at a nearby facility. As a new feature, each person that wants to stay at the camping grounds has to purchase a camping ticket. It will no longer be possible to acquire tickets per tent or car. Tickets will be inspected at the entrance and we therefore strongly advise to get your camping ticket in advance in order to speed up the check-in process.  
Ticket shop 
https://tickets.prophecy.de/en/tickets/prophecyfest

Quelle & ©: Prophecy Productions