News: Prophecy Fest 2019 | September 13th/14th | Tickets still available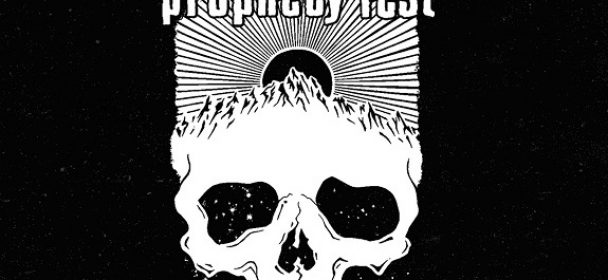 We would like to invite you to the fourth edition of Prophecy Fest Germany in Balver Höhle, Balve, on September 13th and 14th, 2019.
You find all further Information: https://fest.prophecy.de/

Tickets are still available http://live.weltnetz.lu/en/titel/prophecy-fest-13-09-14-09-2019-balve/
Prophecy Fest takes place in a natural cave formed in the Old Stone Age – Balver Höhle. According to Germanic Saga, the blacksmith Wieland had his workshop in the cave. Balve, Germany, is situated in the center of Germany between Dortmund, Cologne, Frankfurt and Hannover.
Empyrium (Germany)
Exclusive European performance 2019!
Strid (Norway)
Exclusive Central European performance 2019!
Farsot (Germany) + Coldworld (Germany)
History show + joint "Toteninsel" set: world premiere!
Mortiis (Norway)
"Era I" special dungeon synth set!
Disillusion (Germany)
A Forest Of Stars (UK)
Laster (NL)
Fen (UK)
Tchornobog (USA)
Alcest (France)
Katla (Iceland)
Year Of The Cobra (USA)
Sun Of The Sleepless (Germany)
Darkher (UK)
Vemod (Norway)
Bethlehem (Germany)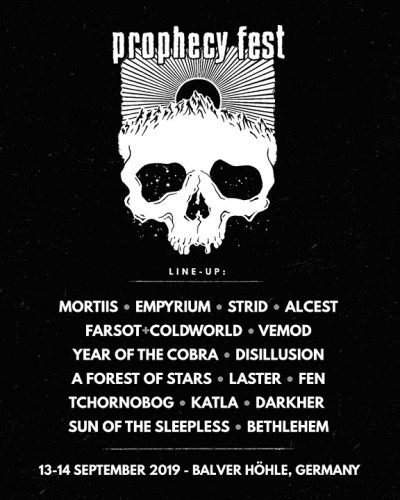 Quelle: Prophecy Productions
Ähnliche Artikel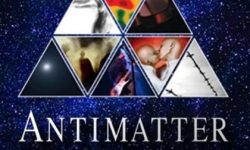 2020 will see a series of shows celebrating 20 years of Antimatter music, beginning in Netherlands, Germany, Belgium & UK
Weiterlesen