News: Michael Monroe am 26.10.19 im Headcrash, Hamburg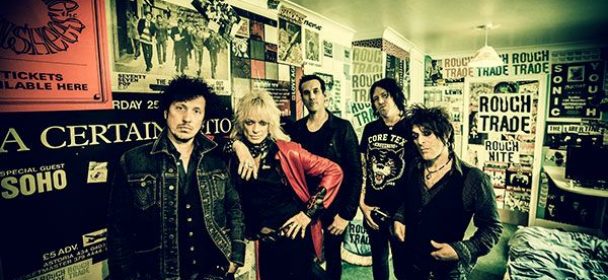 Nach seiner letzten Deutschland-Tour zum Album "Blackout States" im Oktober 2016 kündigt der finnische Rocksänger Michael Monroe zwei weitere Konzerte hierzulande an. Der ehemalige Frontmann der legendären Glam Rock-Band Hanoi Rocks wird dabei sein im Oktober 2019 erscheinendes neues Album "One Man Gang" live vorstellen. Der 56-Jährige ist in Hamburg am 26.10.19 im Headcrash zu Gast!     
Das letzte Album "Blackout States" erscheint 2015, "Horns And Halos" 2013. "Sensory Overdrive" gewinnt 2011 sogar den 'Album Of The Year'-Award im britischen 'Classic Rock'-Magazin. Im Oktober 2019 nun kommt das nächste Michael Monroe-Album "One Man Gang" auf den Markt, das er auf seiner ersten Deutschlandtour seit drei Jahren in Hamburg und Berlin live vorstellen wird.
Tickets sind ab sofort ab 27,15 Euro (inkl. Gebühren) unter www.myticket.de und an den allgemeinen Vorverkaufsstellen erhältlich.
Info+Bildquelle: riverconcerts.de
Ähnliche Artikel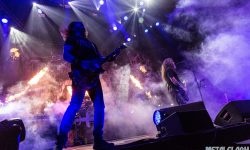 ...a new hard rock/thrash metal clue… https://www.youtube.com/watch?v=xlC9c1zDOxs&feature=youtu.be Quelle: NuclearBlast
Weiterlesen