News: KADAVAR release first single of new album THE ISOLATION TAPES
In spring 2020, KADAVAR find themselves in the midst of a global crisis. What makes their inner compass spin, results in a collection of their strangest compositions yet: A trip to their musical roots and back to the future. Mind altering songs about isolation, transformation and spiritual growth emerging from Corona lock down – "The Isolation Tapes". Being the first release of KADAVAR's brand-new label ROBOTOR RECORDS, there's something to celebrate after all.
After a successful, live streamed concert from their recording studio in March 2020, that was viewed hundreds of thousands of times all around the globe, the band started to sketch out ideas that could only grow in this unprecedented, lack-of-pressure environment and would eventually become "The Isolation Tapes".
"The Isolation Tapes" will be released on October 23rd, 2020 via Robotor Records. Today, the band launches the first single and video "Everything Is Changing".

"The Isolation Tapes" will be released on October 23rd, 2020 via ROBOTOR RECORDS and will be available on vinyl in various colors and 7 different cover artworks. Pre-order starts today, August 6, exclusively on KADAVAR's own online shop: www.kadavar.com
Quelle/Copyright: Head of PR
Ähnliche Artikel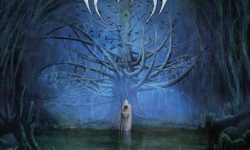 After the well-received EP "Into The Dark", the time has come for the long-awaited debut album "Silva - Oculis -
Weiterlesen